Natural and safe ingredients are especially important when it comes to products that you apply to your face. Your eyelashes are always going to be next to your eyes so it's very important to have a natural mascara to keep thing healthy. The following natural mascaras will bring out the natural beauty in any eye.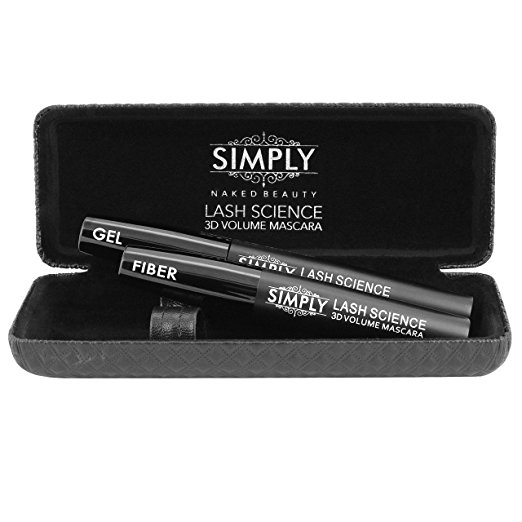 Not every person is blessed with thick and long eyelashes. There are some who need a bit of help in the volume department. These same people do not, however, want to irritate their eyes in the process of accentuating their eyelashes. This is the target market for Simply Naked Beauty.
Their 3D Fibre Lash Mascara will not only enhance the volume of one's lashes by a factor of 300, but it will do so in a hypoallergenic way. This has been achieved by using natural ingredients and putting a ban on harmful chemicals during the production process. The main ingredient in this mascara is green tea fibers which are obviously non-abrasive and therefore suitable for sensitive eyes. It is all well and good to have a natural mascara, but the true test is whether it is able to withstand any type of moisture. This product is completely smudge proof and is guaranteed to remain on the lashes come rain or sunshine.
This natural mascara is both easy to apply and is not a hassle to remove, making it the perfect product for every occasion. It is also not tested on animals allowing for a guilt-free application.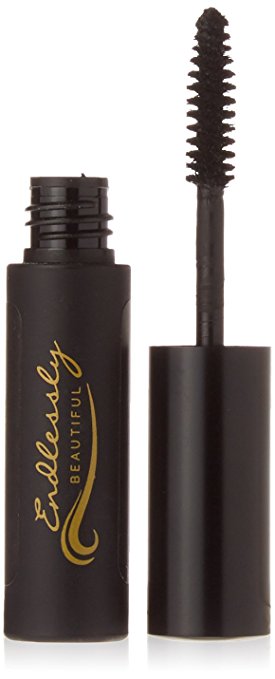 Most brands of mascara only serve to highlight and extend the lashes. A truly good product is one that does not only this but also nourishes the actual hairs in the process. The mascara by Endlessly Beautiful aims to do just this.
Their endgame is eyelashes that are both noticeable and healthy. They do this by using only natural ingredients which impart no harm on their consumers or the environment. Each tube is delivered in eco-friendly packaging and is positively brimming with healthy ingredients. These being Vitamin E, sunflower seed oil, and chamomile to name but a few. The application process is delectably smooth leaving no room for clumps, flakes or smudges of any kind.  Removal of this process is equally effortless.
There are two color options, namely black and brown. Meaning that this natural mascara can be used at any time of the day and will pair well with absolutely any outfit. There is no gluten included in this mascara, and it has not been tested on animals at any point in the production process.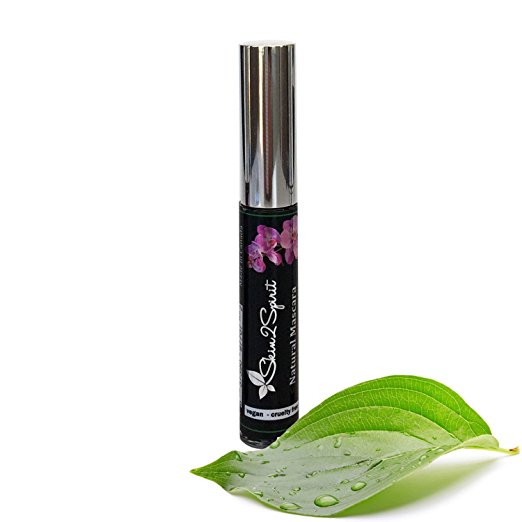 When it comes to makeup, you are not always sure what ingredients are included and where they are sourced. Skin2Spirit have removed this element of doubt altogether by delivering a product that is completely natural and vegan-friendly.
A natural product is a healthy product. This axiom makes Natural Mineral Mascara hypoallergenic and not a nightmare to people who are prone to eye irritations or infections. Some of the harmful ingredients that have been excluded include GMO's, parabens, mercury, lead, and petroleum. If you are in the market to markedly increase the volume of your lashes then be happy in knowing that this mascara can be applied multiple times. Simply let each coat dry thoroughly between applications in order to significantly increase the volume of each lash. This natural mascara is also duel-purposed as it can be used as a liquid eyeliner. This use can be employed by dipping a smaller brush into the mascara and then applying as usual.
A mascara such as this may be healthy and natural, but that does not mean that is devoid of perks like water-resistance. An application in the morning will look just as good a full 24 hours later.
Whether you are heading out for a night on the town or are simply in for a long day at the office, all 3 of these products will ensure that your lashes are both bold and beautiful. If the rains do happen to fall, then feel safe in the knowledge that your lashes will not run.