In case you've missed it, grey hair is currently a huge hit worldwide. It looks incredibly fashionable and undeniably gets heads turning. However, getting your hair to this color can be quite damaging with bleach and other chemicals.
Here's how you can get your hair grey
There are some fantastic products on the market that can be used. One such product that works well is HailiCare silver grey temporary hair dye wax.
Hailicare boasts using herbal ingredients that are 100% safe to use. This dye is temporarily and come off after washing the hair. If you have darker hair it might be a bit more challenging for the grey to pop because of the dark pigments in the hair.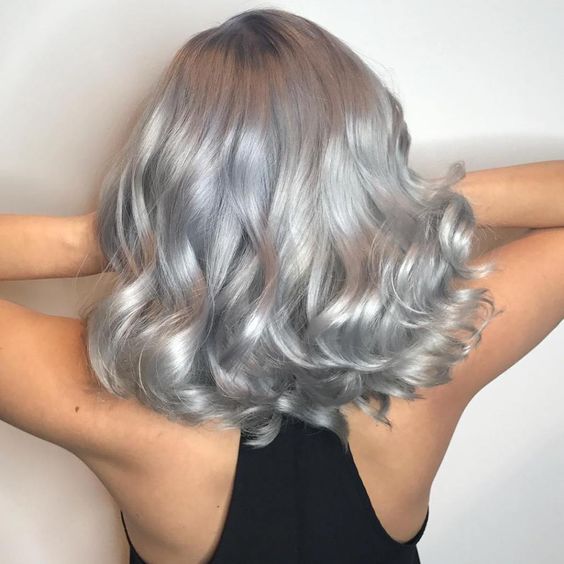 Follow these steps for best results:
Wash the hair and dry the hair thoroughly before applying the hair dye wax.
Use a spatula to scoop out some of the product on your hands. If you have longer and thicker hair you will need more product.
Apply the HailiCare hair dye to the hair using the finger tips. Ensure that the dye is evenly spread throughout the hair.
If you want a subtle look then use a mascara wand to apply to the hair. This will result in a nice and natural highlight effect.
Leave the hair dye on for a couple of minutes so that it can easily penetrate the hair.
Brush out the hair to detangle and use a hair dryer to set the product in the hair.
To remove HailiCare hair dye simply rinse out a few times, followed by a shampoo and conditioner.
Pro tip: If the hair feels hard while applying then add some water to the hair. This will soften it and you can brush out any excess color.
Other options to try out
If your hair is stubborn and refuses to budge then there are a few other options which can help you get the look.
You can always purchase hair extensions of your desired color and add them onto your hair. This will look very natural and also won't damage the hair.
If you want something a little more long term, then try purchasing a high quality wig. Wigs are a fun way to experiment with different colors and different hairstyles. The wonderful thing about using wigs is that you can always have a new look. You can also see what suits you and what you should avoid altogether.
Things to take into consideration before dying your hair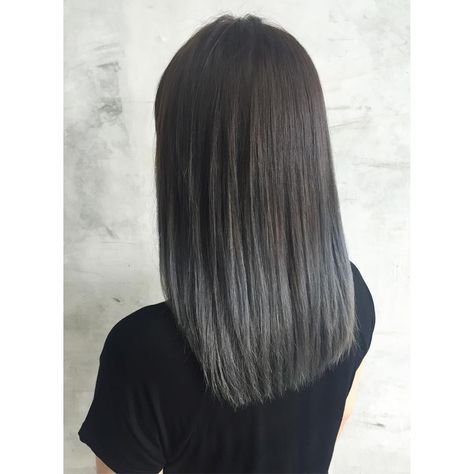 It should be noted that everyone's hair is uniquely different. With that being said what works for some might not work for others.
If you have darker hair it might be a little trickier to get your hair to a silver/ grey color without bleaching it. On the contrary, if you have lighter hair (blonde) then it will be a lot easier to attain this color.
Also ensure that your hair isn't damaged when you choose to dye it. Damaged hair can be really difficult to fix and will require a lot of extra care and maintenance.
Should you dye your hair grey?
If you're tired of your same old hair color then go for it! Grey looks good on all skin tones and it brings out certain physical features in a lot of people.
There are quite a few different tones that you can choose from. If you want a subtle look then try going for a darker grey color. On the other hand, if you want something completely crazy then try a silver fox color. Silver fox is quite a vivid color and stands out from other tones.
If you're not yet sold on the idea then opt for getting a few highlights. This essentially, will warm you up to the idea and you will be able to decide whether or not you like the color.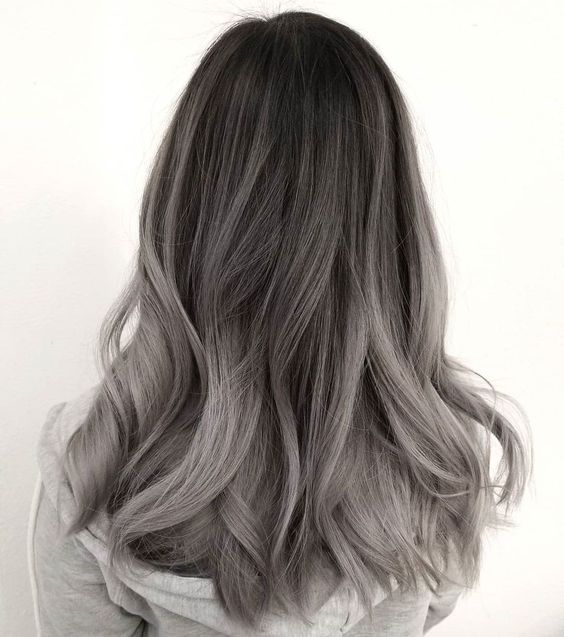 Conclusion
Experimenting is a great thing because you never know if you might actually find something you're really into.
Always ensure that the products you use are safe and do not contain any harmful chemicals. It's also a great idea to read up some reviews of what other have said about the products you choose to use.
For extra caution, it's best to do a test patch to see if you have an allergic reaction.