You go to the salon to get blonde or platinum hair. You have practically paid a fortune to achieve that. You went home and show it off to your friends and family who approved unanimously. But after a good night's sleep, you wake up to find your perfect blonde hair getting more brass than the trumpet section in the orchestra. Then you go to your salon again and pay a treasure just to correct this horrible nightmare. If you are tired of spending money on maintaining your gorgeous hair, using shampoos specifically made for maintaining blonde hair is your best bet.
If you're looking for the best shampoo for blonde hair that will keep your locks perfect at all times, here's a list of shampoos for blonde hair choose from:
1. Anika Bust Your Brass Cool Blonde Shampoo.
This product is an ultraviolet and brass-terminator shampoo that provides shiny and even-toned effects. Aside from removing brassy tones, Anika Bust Your Brass brings out the color of your hair and nourishes each strand down to its roots in a jiffy. If you are stressed about suspicious chemical ingredients in your shampoo, you'll be pleased to know that Anika is completely gluten, parabens, sulfates, and phthalates free. In addition, this product works perfectly for straight, wavy, coiled, curly, and tightly-coiled hair.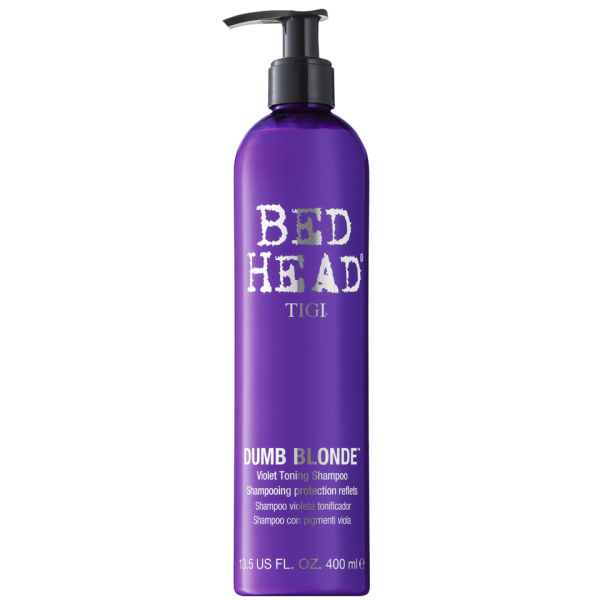 Whether you have a natural blonde hair or salon-made blonde hair, this product will work perfectly for you. Today, you can expel your hair's brassy and yellow tones completely without spending another dollar for a salon treatment. Say goodbye to tangle, frizz and split ends because this shampoo will take care of all of it for you. What's great about this hair care product is you only need to use it once a week. You surely won't find this long-lasting protection in any product in the market today.
This shampoo is exclusively formulated with violet color to fight unattractive brassy tones in cool shades of natural or salon-made blonde hair. Sachajuan Silver Shampoo increases the luster and volume of your hair while eliminating undesirable brassy tones in every strand. It also moisturizes your hair with each use. Moreover, it protects your hair color from fading away under the sun. This shampoo is made without parabens and phthalates.
4. Davines Alchemic Shampoo
If you want pizzazz and rich hair volume, the right hair care product to use is Davines Alchemic Shampoo. Just like magic, this shampoo will easily eliminate yellow or brassy tones in your hair by fighting the ultraviolet effects of the sun. This shampoo uses high-grade natural ingredients that the Italian family called Bollati discovered many years ago. Perfect for natural and salon-colored hair, this hair care product will help you maintain the blonde color that you always wanted.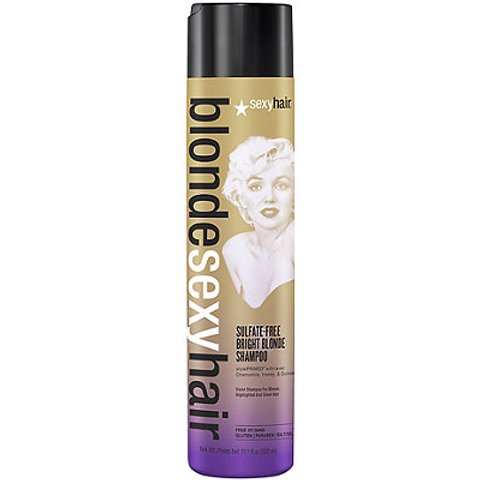 If you want to keep your blonde hair perfect, glowing, and moisturized at all times, this hair care product is worth looking at. This shampoo is made with chamomile, quinoa, and honey. This is also free of SLES Sulfates and SLS.
If you need to keep your blonde for a very long time, Shu Uemura Art of Hair Color Lustre is the one for you. It protects the color of your blonde hair from harmful elements such as the sun's UV rays. This also keeps the natural balance of scalp oil, thus keeping your hair healthy always. This shampoo is absolutely perfect for natural and salon-colored hair.
Tired of paying a ton of cash just to keep your colored blonde hair the way it is? DPHue Cool Blonde Shampoo is the right hair care product for you. This sulfate and paraben-free shampoo eliminates the brassiness and yellowness of your hair while moisturizing it. Today, you don't have to worry about your blonde fading away from the sun anymore because this shampoo will take care of it hassle-free.
Maintaining your blonde hair is truly a challenge especially if you have no idea what kind of hair care products you need to use. This short list of best shampoo for blonde hair will help you decide which ones will provide the ideal results that you've always wanted. By choosing the right product, you can expect to cut your salon expenses in half.