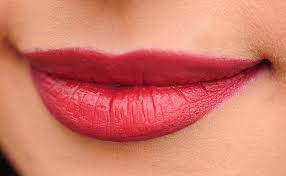 A woman's lips are usually what make her attractive at first glance. For sure, every woman wants to achieve those sexy and kissable lips that will make them even more beautiful. Whether you are thin-lipped like Nicole Kidman or you've got Angelina Jolie's full and luscious lips, there's no arguing that your lips make the big difference in your appearance.
However, you can't help it that sometimes your lips turn dry and chapped. The skin becomes rough and peels. It can be annoying aside from fact that peeled lip skin is painful.
Causes of dry & chapped lips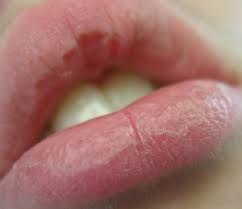 The lip skin is thin and it is frequently prone to drying and chapping than any other parts of your body. Besides, the daily activities of the mouth like eating, drinking, talking and kissing can result to wear and tear of the lips.
Dehydration, too much exposure to dry winter air and sunlight can damage our lips. Some lipsticks can also cause dry and chapped lips.
Moisturizing the lips
Because the skin of our lips is very delicate and thin, it is important to use lip balms when you know that you will be exposed to extreme temperatures.
Lip balms containing body butter, nourishing oils and beeswax help moisturize the lips and prevent dry and chapped lips. If left unmoisturized or untreated, chapped lips can lead to infections.
Having a humidifier at home and inside your car can also help moisture your lips and skin.
LipSense Lip Balm

A popular lipstick product nowadays is LipSense Lip Color by SeneGence International. The company prides itself with LipSense as their premier product because the color last longer than other brands.
LipSense also has LipSense Moisturizing Lip Balm to ensure that your lips won't dry out. The lip balm provides long lasting nourishment and protection.
Lipsense Lip Balm is rich in botanicals that can help in the hydration of the lips. It also provides anti-aging and restorative factors. It is very handy and fragrance free. The lip balm gives a matte finish without drying the lips.
The moisturizing lip balm is blended with the finest moisturizers and lip conditioner to provide healthier- looking lips.
Lipsense Lip Balm has coconut oil, cocoa and shea butter. It also contains blue seaweed to improve the elasticity of the skin and renew damage skin. Seaweed extract can further provide hydration and protection from the suns UV rays.
The moisturizing lip balm also contains orchid a flower extract. It is a powerful anti-oxidant and serves as a sun screen.
Vitamin A content helps to thicken the epidermis and the dermis while vitamin E improves the skin wellness and prevents premature aging.
Some people might think that paraffin content in a cosmetic product is not good. We are talking about paraffin in LipSense Lip Balm as highly-refined mineral oil used in skin care. Paraffin oil used in LipSense aids in the lubrication of the skin. It creates a kind of barrier to protect the skin from the sun and retains moisture.
But if you have allergic reaction to mineral oil, then do not use LipSense Lip Balm.
Worth the money
Your lips need moisturizing. Putting lipstick alone will not be enough. Lip gloss provide longevity of your lip color while lip balm will help keep your lips moisturize.
For $20, you won't regret including LipSense Lip Balm in your cosmetics. With its softening and moisturizing properties, it comes in .25 fl oz. squeezable tube with a clear color. The size may be small for the cost of the product but after understanding what the ingredients are, you will realize that it's definitely worth your money.