Welcome to our comprehensive LipSense guide. This guide goes over everything you need to know before and after making a LipSense purchase.
There has been a lot of talk about LipSense liquid lip color and how amazing it is to use. Even though the lip color comes in a variety of shades and textures, they can be mixed together so you can create your own custom color. But if anything, the promise of a lip color that will stay on your lips from 4 to 18 hours is truly interesting. The big question now is whether it lives up to its promise or it's just all hype.
How to Get Started Using LipSense
As a newbie, it is recommended that you start off by buying three products. You can get a LipSense Starter Kit, which includes a lip color, gloss, and remover when you start shopping for your LipSense lip products. When you start applying the lipstick, you'll need to use all these together to make sure you get the most out of LipSense's effects.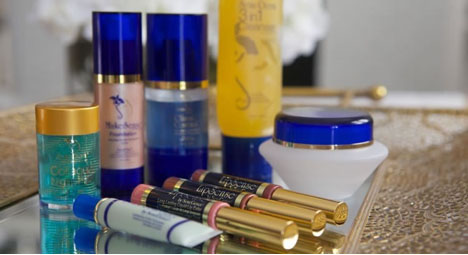 The first thing to do is to apply three layers of color before finishing with a layer of gloss.
Recommended LipSense Colors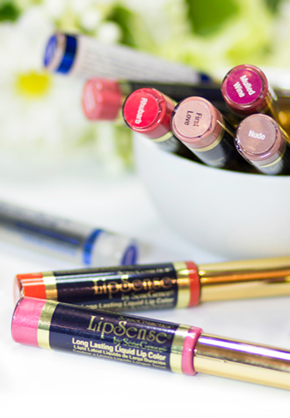 Since LipSense can get pricey, it's recommended that you pick out the colors that you are interested in. The beauty of LipSense is that when you layer on the colors you have, they can produce a unique color on its own. You no longer need to keep buying more colors even if you have the LipSense Apple Cider, Pink Champagne, or the Summer Sunset.
It's important to note that LipSense's products come with a guarantee. If you're not satisfied even with a color you chose, you can return the product and get a refund on your purchase. This way, you're not stuck hating a product you purchased that does not look good on you.
Perhaps the only downfall about LipSense is that it is expensive. The Starter Kit will cost you $55, which includes a color, gloss, and a remover. But if you're interested in a product that will last you the whole day, it's definitely one investment you'll end up loving.
What To Know Before You Buy
LipSense is one of the most famous lipstick brands on the market nowadays. Even though it has an expensive price tag, it is a bestseller among beauty enthusiasts. Because of how demand it is, there are many who are looking for where they can buy LipSense. While there are physical stores that sell the lip brand, there are online sellers who also offer their own supply of LipSense lip products for people to purchase.
If you are considering buying from an online seller, there are some things you have to know:
How To Make Sure Your LipSense Product Is Real
One of the biggest concerns about buying a product online is its authenticity. There are so many people who are currently selling fakes or replicas of products online. If you are not careful, you might get enticed to buy one since it is advertised cheaper than usual.
To avoid buying a fake, the best thing you can do is to make sure that the seller is legit is to avoid those who are selling as "Liquidators". These individuals will usually purchase beauty products from anyone just because they are cheap. If you have encountered a liquidator, you will usually be invited to buy from their club. Their goal is to sell opened items, testers, and even products that have outlived their shelf lives. As a result, you are getting a product that is not only of low quality, it could potentially be very dangerous to you.
Look For a Sealed And Unopened Item
Before you decide to buy a certain product, you have to make sure that it is sealed, unopened, and definitely unused. You should also avoid buying products that are used for testers since it could be potentially dangerous for you. These are usually products that have been opened and are available as a smaller version of the real thing.
You have to remember to keep your health on top when you're buying LipSense products. Liquidators do not really care about you or your health. They are only after gaining more money when they sell a product. And for this, you have to be very careful when dealing with people of the same nature.
If you want to be sure, you have to look for a legitimate dealer or a physical store where you can buy the products. This is the only way you can get a guarantee that you are buying the real products.
Lipsense Ingredients
You must have heard of other lipstick brands where harmful ingredient like lead was found. You'd wonder how safe are the ingredients in LipSense?
Every customer is different. Some are skeptical about using LipSense because of reviews about tingling sensation in their lips. Thus, it is important that you understand the components of Lipsense products.
The ingredients used in LipSense are FDA approved so they are safe. LipSense is a healthy and perfect lip color that can last for the whole day.
CL  Ingredients
These colorants are color ingredients that definitely are NOT from insects.  LipSense is 100% vegan and the product is not tested on animals.
The color pigments are derived from mica. These are earth minerals responsible for LipSense sparkle and shine properties.
Alcohol Denate
SD Alcohol 40 is a specially denatured alcohol allowed for use in US cosmetics and personal care products. It functions as an antifoaming agent, a solvent, and a viscosity decreasing agent when used in personal care products.
The lab grade alcohol is free from any additives and is mixed with denatonium salt which is very bitter to discourge consumption and not treated as an alcoholic beverage. It is ONLY toxic when taken in large amount.
The addition of an alcohol component in Lipsense also makes it anti-bacterial and prevents the growth of microbes inside the lipstick tube.
As a solvent, alcohol denate quickens the drying time without removing moisture on your lips.
The color of LipSense does not smudge off because SD Alcohol 40 serves as a bonding agent for the color to stay longer.
The application of Lipsense causes a tingy cooling sensation. This is due to the ethanol component evaporating off the user skin. A slight peeling of the lips may occur when using Lipsense due to the exfoliating effect provided by ethanol. This results into the formation of a fresher skin layer. The tiny pigment molecules are meant to settle on the lip skin after even distribution to brighten the color of the applied product.
Acrylate and Copolymer
The regulated amounts of acrylate and copolymer are used to generate an adhesive effect. This is the bonding agent that is water-resistant or hydrophobic. The reason for no smudge and no smear in LipSense is because of this polymer activated by SD Alcohol 40.
Methyl glucose and butylene
Methyl glucose and butylene are skin conditioning agents which do not irritate the lips. It acts as a humectant responsible for the skin softening of the lips.
Hydroxypropylcellulose
The hydroxypropylcellulose serves as a thickener and lubricant. Most importantly, it ensures long shelf-life of the natural components in the tube by enhancing the solubility of other ingredients.
St. John's worth
St. John's wort is a medicinal herb with antioxidant property. This flowering plant aids in the skin healing process because of its antibacterial and anti-inflammatory properties.
Paeonia Suffruticosa
Tree peony or Paeonia Suffruticosa is another medicinal herb. Aside from its fragrance, it also brings calming effect to the skin.
Linden Flower Extract
Linden is a genus of a tree species. It is a good antioxidant and has anti-inflammatory properties.
Citronello and Limonene

The ingredients citronello and limonene are used for fragrances.
The LipSense ingredients are also combined to result into a product to be GMO- free, gluten- free and wax-free.
It is important for a lip coloring product to be gluten free so as not to further affect health of a person with Celiacs disease.
LipSense as a wax free product allows the direct moisturizing of the skin.
The product is completely gluten-free and lead-free. All the ingredients are legitimately approved by the FDA.However, if you are allergic to any of the LipSense ingredients, then this long-lasting lipstick product may not be for you.
---