If you're big on Valentine's Day or just a hopeless romantic, here are some beautiful Valentine's Day makeup ideas. With love being in the air, it's time to embrace the warmth and get inspired by these stunning looks.
What look would work best on you?
The wonderful think about makeup is that it's a personal preference and it's all about expressing yourself. There certainly isn't a "right" or "wrong" way of expressing yourself, so work with what you like.
The best advice that we can give to you is to try a bunch of different looks until you find something that makes you feel confident. Work with different colors and use different techniques; most importantly- have fun!
Natural Valentine's Day makeup ideas
If you prefer wearing the minimum amount of makeup, then we've got just what you're looking for. These looks are all super natural and rather easy to do.
Natural Glam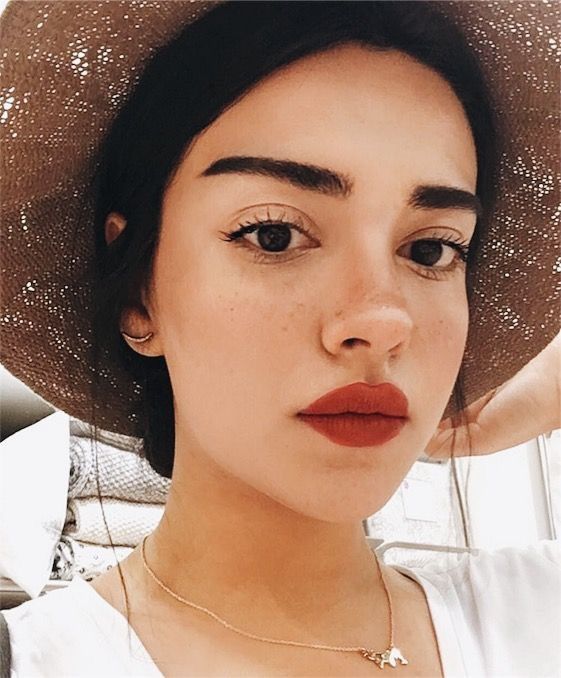 This makeup idea just requires a couple of steps and you're good to go. It's perfect for teens and younger girls and it can easily be done at home
First, line the lips with a nude liner and then fill in with your favorite red lipstick. Brush the eyebrows and apply some brow gel to keep hairs in place. Lastly, clamp your lashes with an eyelash curler and you're all done.
Natural Glow
A great way to achieve a natural looking glow is to apply some highlighter. It instantly makes you look more radiant and just about everyone's obsessed!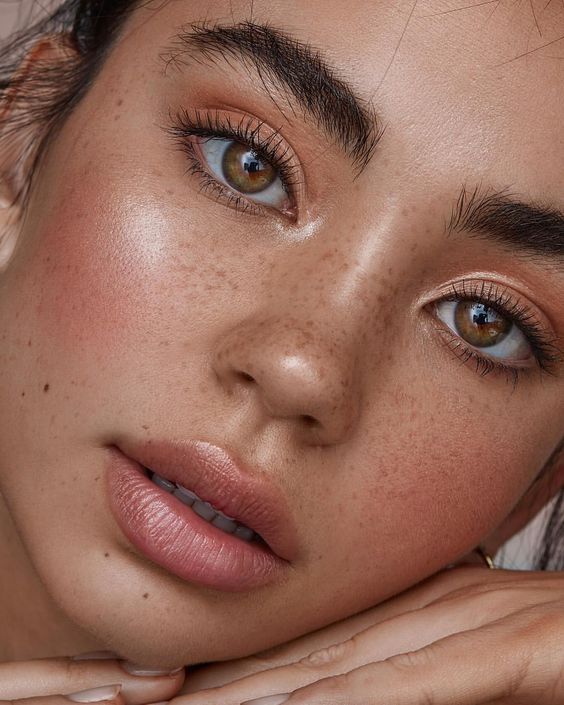 To get this look, apply some mascara to your top and bottom lashes. Next, you will need a nude lipstick for your lips and finish off with some highlighter. The highlighter should be applied to the cheekbones, cupids bow and inner creases of the eyelids.
Romantic makeup looks
This look definitely keeps up with the V-Day theme and it's perfect for both the day and the evening. It's not too bold and not too simple, which is why it's a complete winner.
Valentine's Day ready
The Valentine's Day ready look is so versatile and can be worn throughout the day. The bolder lip color choice makes it sexy and feminine. You can opt to either apply lashes or user a lash lifter to get a dramatic effect.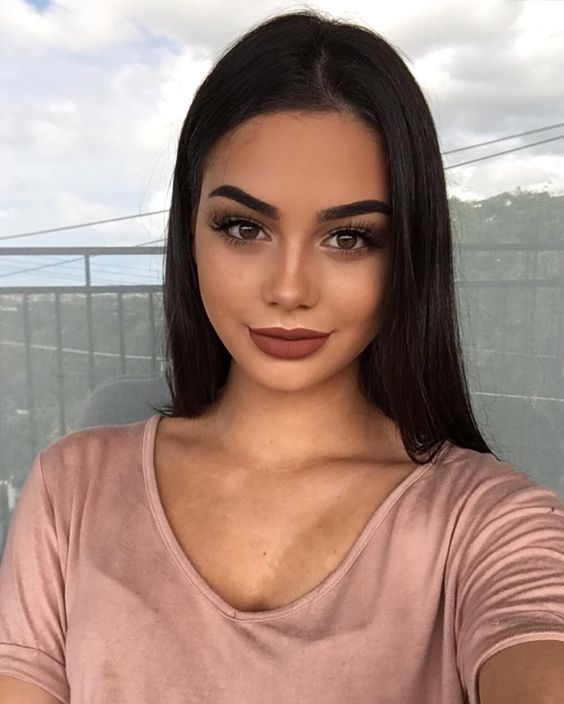 Winging the romance
There's just something about winged eyeliners that we can get enough of. If you're a fan like us, then you should try this look out on yourself. It just screams romance and really brings out the eyes.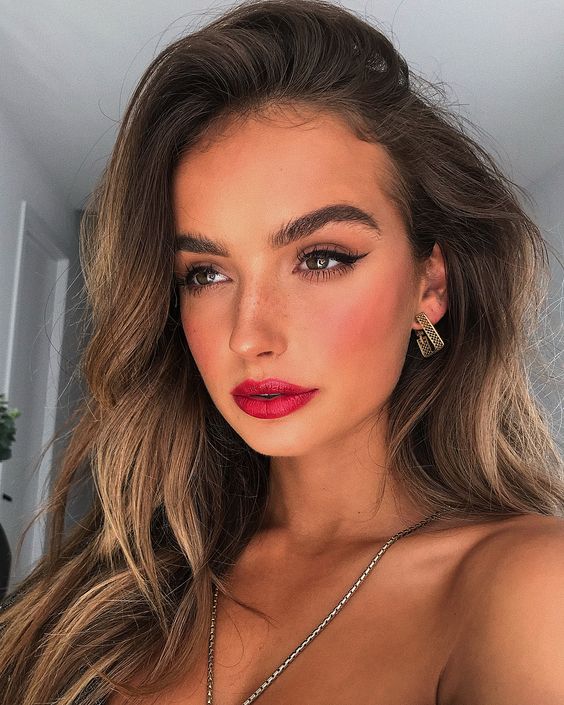 For this look, you will need to prep your face and then add on a rosy blush to the cheekbones. Thereafter, apply a soft red lipstick, mascara, and most importantly a winged liner.
Natural meets Romantic
If you're still a bit unsure if you prefer a natural look or something a bit extra, then this is perfect for you. It's the ideal makeup look for those who want to look natural with a hint of boldness.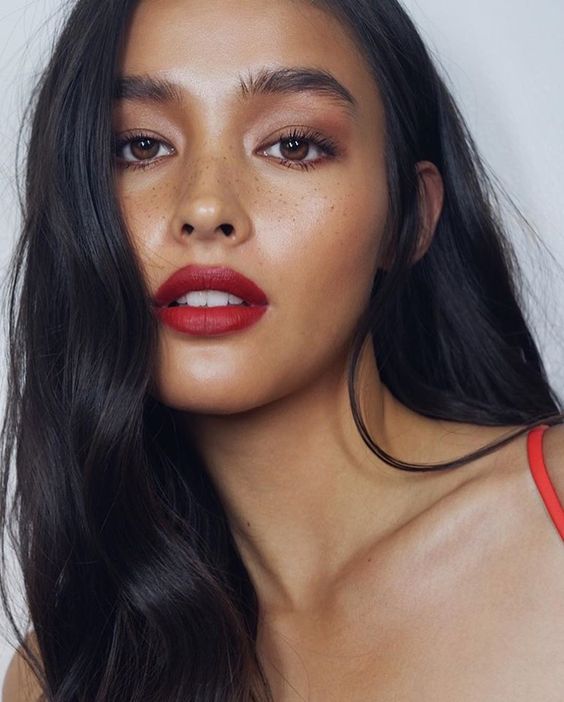 Create a subtle smoky eye with warmer tones. Then, work with highlighter on the brow bone and cheeks. Finish the look off with a bright red lipstick and some mascara.
Red carpet ready
Finding Valentine's Day makeup ideas are always fun; especially when they are ultra-glam. These looks are a lot more detailed than the previous looks and they are just as beautiful.
The evening look
If you've planned an evening date this look would be the one to go for. It will take a lot more time, but the end result is well worth it.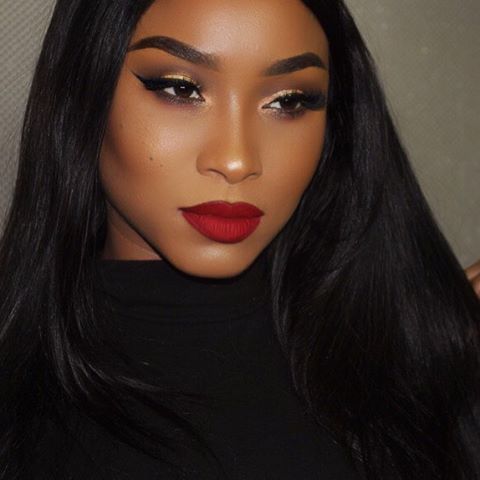 To start out, you will need to fully contour your face. Ensure that the foundations that you use are all full coverage. Next, apply a golden and brown eyeshadow to achieve a bold look. Move on to the winged liner, which is taken a lot further than usual and stops right where the brow ends. Fully complete the look with bronzer and a dark red lip.
The show stopper
The ideal showstopper would have to be this final look that just oozes glam and perfection. This showstopper look is stunning and looks so chic.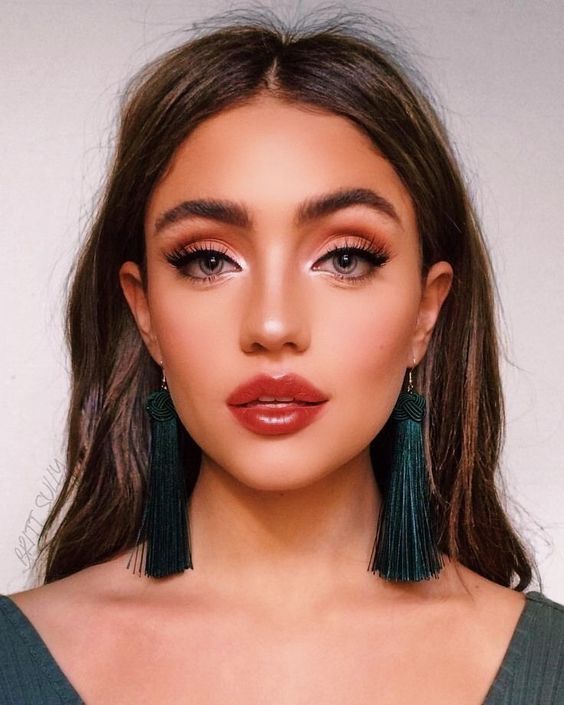 To get this look, apply foundation and concealer and blend in evenly. Next, use a red tone eyeshadow along with a pearl tone. Apply your favorite lashes and mascara to the bottom lashes. Finish off with a glossy lipstick and highlight the cheekbones, nose, and cupids bow.