There's nothing quite like a sisterly bond- which is why getting a sister tattoo is a great idea! A sister does not necessarily have to be a biological sister. It could be someone who you share a close bond with; like a cousin or a best friend.
Why do people get sister tattoos?
The main reason for getting a sister tattoo is to show love and appreciation for a relationship. A lot of people mention that a tattoo is forever and they compare tattoos to an eternal bond. Likewise; so is the bond between sisters eternal.
These tattoos can symbolize your lives together and experiences you might have had together. This can be related to happiness and joy or sadness and hardship. The beauty behind getting a sister tattoo is that it's something that will always be personal and with you forever.
Tattoos for all sisters
We've taken the liberty of compiling some amazing tattoo ideas that you can get done with your sisters.
Sibling love
This tat idea can be done with your siblings and involves getting each of your birth years inked to your skin. To add a little more personality to the tattoo you can always have a picture that resembles each of you on the others tattoo.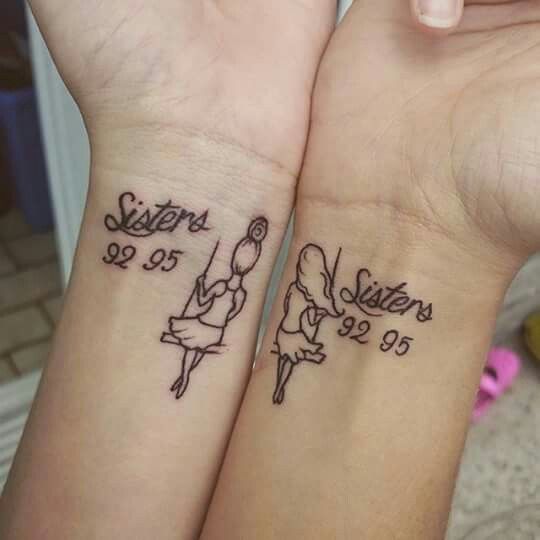 Another cute idea is to get matching "big sister" and "little sister" tattoos done. You can customize it by choosing symbols or colors that each of you like.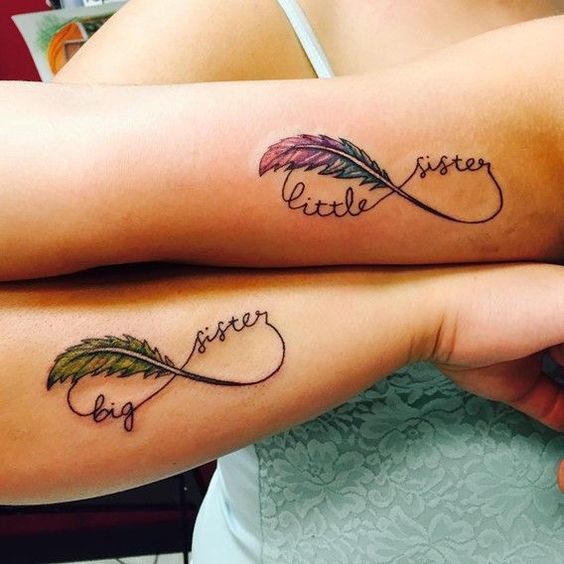 Also a brilliant idea that can work will with more than two sisters is this genius idea. Add a few hearts and have the tattoo artist color in each of your hearts, depending on who is eldest to youngest.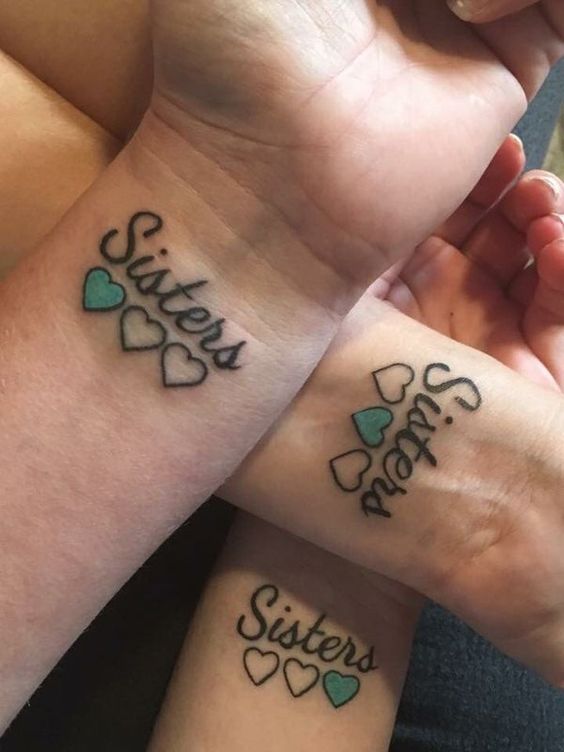 For the sister who has always been by your side
This dainty piece is perfect for those who don't want an easily noticeable tattoo. You can choose to get it on your ankle or even on your wrists.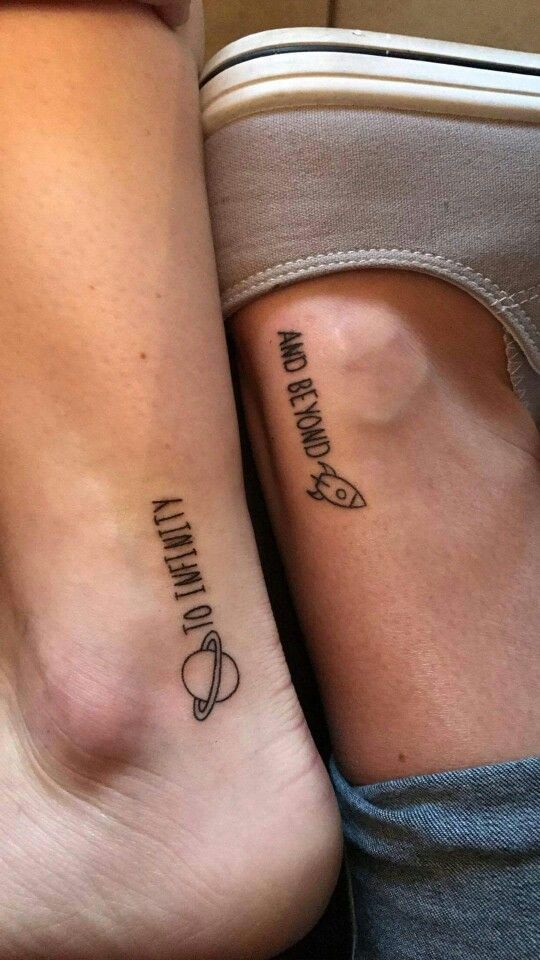 There's nothing like a few words of wisdom. These words of wisdom usually happen and strange times or when you least expect. A pro tip is to try and keep a pen with you when you're out and about with your sister. Write down a few of your own made up sayings and save them for the ideal sister tattoo.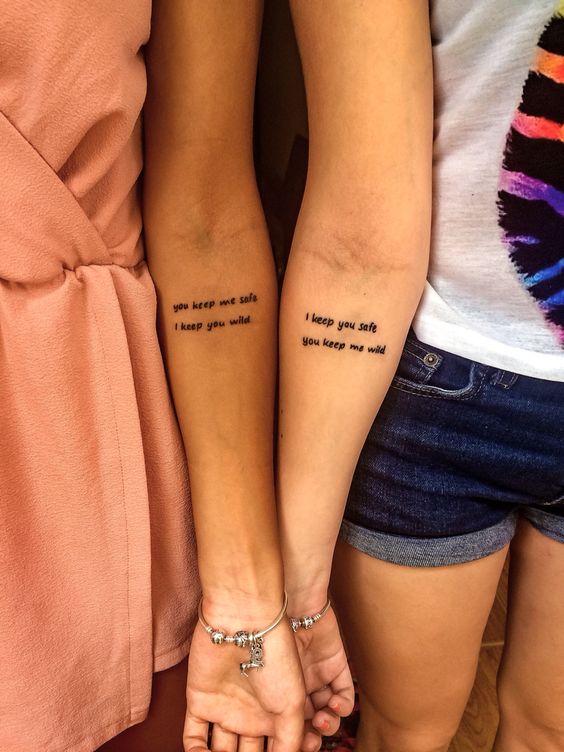 Another cool idea is to get a tattoo that tells a story when it's put together. These tattoos might look a little incomplete, until they are put together. This is so profound and screams sisterhood on so many different levels.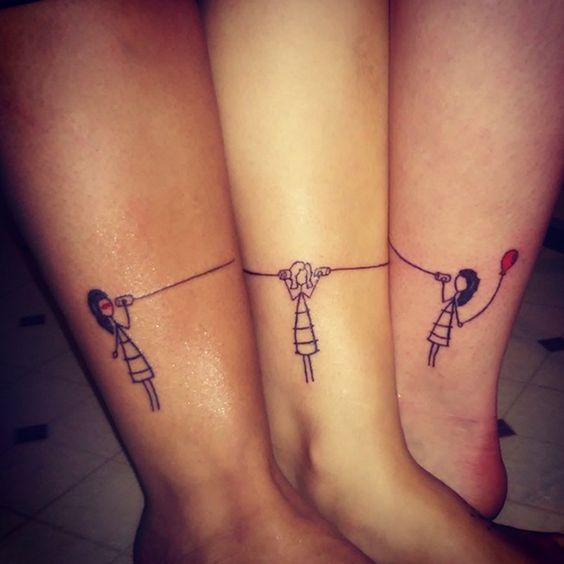 For the fun sisters
If these tattoo ideas still haven't spoken to you, then try these super fun tattoo ideas.
This vibrant water color tattoo can look cool and very colorful for just about any sisters. If you're a bunch of spontaneous humans, then this can be the tattoo you've been looking for.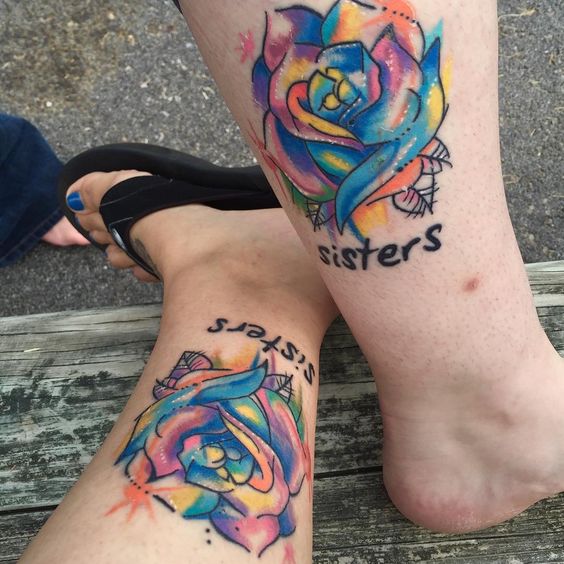 Make a fun tattoo have more meaning by adding a personal touch. Think about what you might have done for each other and use that to create a beautiful masterpiece. This tattoo reads, " I gave her wings" and, " She taught me to fly".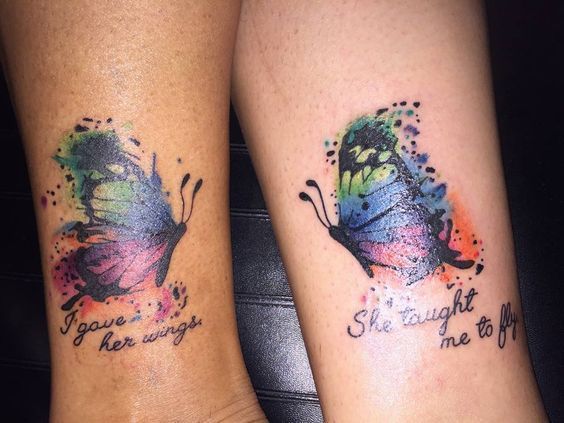 Another great inspiration would be to take a childhood memory, such as your favorite cartoon and get tattoos of your favorite characters.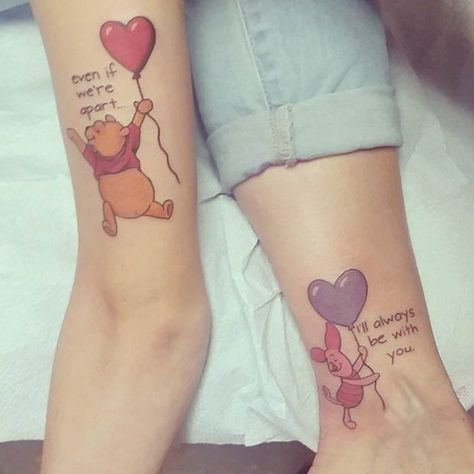 A subtle hint of a great bond
Often people like to keep their bonds with people subtle and maybe even secretive. If you low-key love your sister but don't aren't a very open person then here are some wonderful tattoo ideas.
Choose something that's symbolic to each of you and then change it up by making small changes. This rose tattoo is a great idea of a subtle sisterly bond that's perfectly hidden.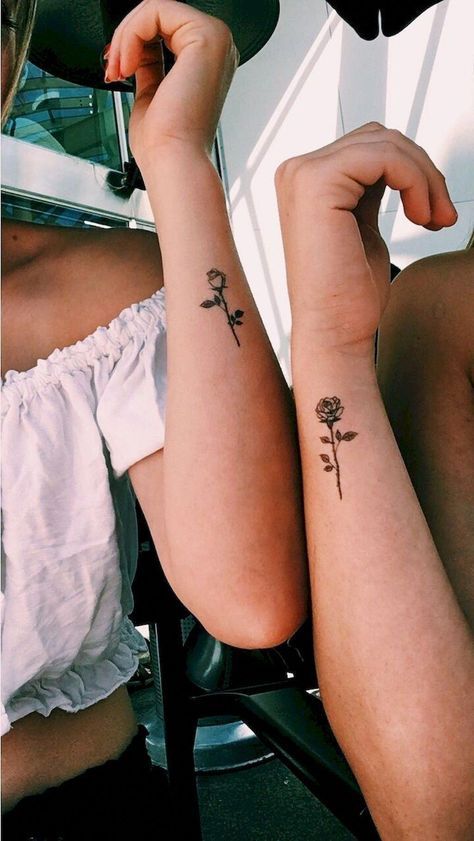 A moon and sun tattoo is also a great idea, because it's completely different- yet it just goes together. The great thing about a moon and sun tattoo is that it can start off as a simple tattoo that can be evolved of time. As life goes on you can add more intricate details to each of your tattoos.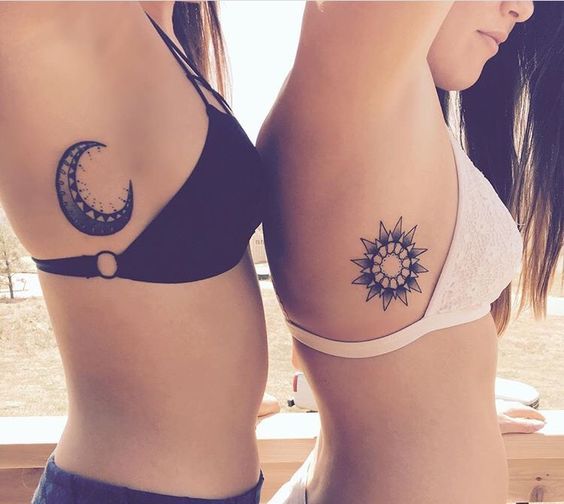 Getting this tattoo
Before deciding to get this tattoo we would suggest that you choose the person you get it with wisely. You don't want to have something extremely personal with a friend you've only known for a short while. This tattoo has so much of meaning and requires a true friendship/ sisterhood of someone who has experienced life with you.