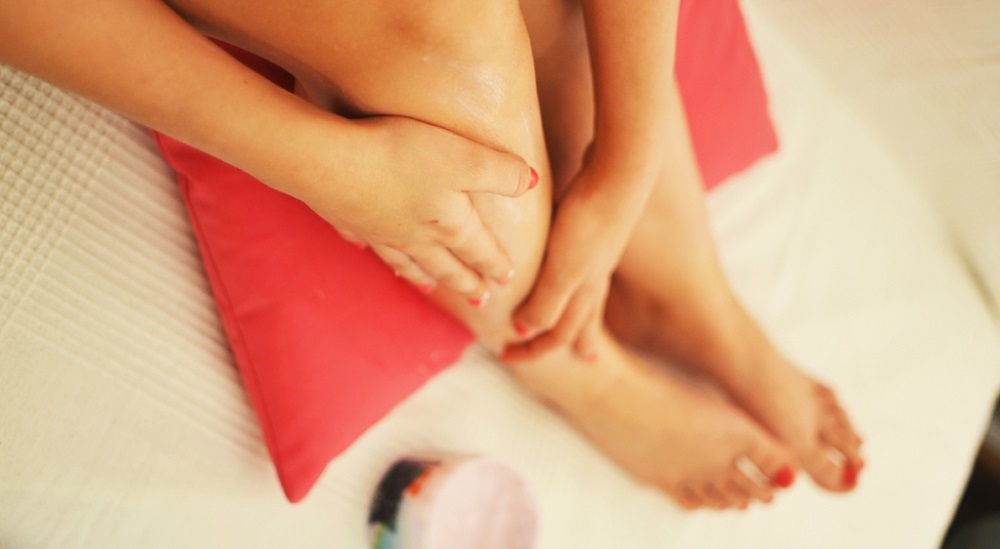 Having a smooth skin that is free of unwanted hair is one of the important grooming components of modern living. But here's the thing: shaving your body parts using a razor every day can seriously damage your skin through irritation, inflammation, and worse, infection. In addition, shaving takes plenty of your precious time that could otherwise be spent on other things in your life that demand attention. Hair removal creams can make this task easier and faster without risking yourself getting hurt in the process.
If you are tired of shaving or scared of waxing, you need to try using a hair removal cream. Here is our top seven best hair removal cream products that you may be interested in using: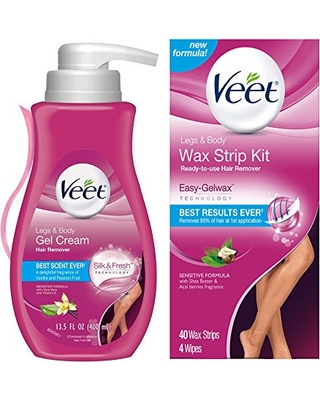 If you want a smooth and painless hair removal, this product will certainly give it to you. This hair removal cream can eliminate your unwanted hair in as fast as five minutes. Plus, Veet Gel Hair Remover Cream leaves a good feeling in the area where hair was removed due to its active ingredients Vitamin E and Aloe Vera. These ingredients ensure that the skin is moisturized at all times. This product also comes with wax strip kit that would help you remove the hair from your bikini area, underarm, and face.
Removing facial hair is not as easy as most people think. If you have an unwanted and ugly facial hair that you want to remove, Olay Smooth Finish will help you achieve that goal. This product is the best when it comes to removing medium to coarse facial hair from the neck, chin, upper lip, jaw and cheek areas. Moreover, Olay leaves a smooth and fresh feeling after all the hair in the concerned area is removed.
Sally Hansen Cream Hair Remover offers a stress-free, mess-free, and long-lasting solution to your unwanted hair problems. You will be able to remove hair in any part of your body without hassle and fuss. There are large strips designed to remove hair on legs, underarms, and back. Sally Hansen also uses a special formula that gives skin smooth and comfortable feeling after use.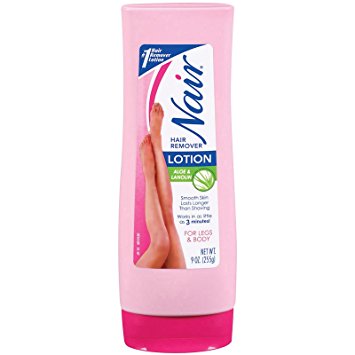 If your legs and body are in need of immediate hair removal, this product will provide you the fastest and easiest solution. Nair Cocoa Butter Lotion can remove your ugly hair in as fast as three minutes. Plus, it takes care of your skin by leaving it smooth and fragrant after each session.
Some hair removing products are not so gentle on sensitive parts of the body, especially on the bikini area. Moom Organic Hair Remover provides a fast and soothing method of eliminating unwanted hair on the bikini region through its organic formula. Moreover, this product removes fine to coarse hair perfectly. You can enjoy being hairless down there for as long as eight weeks. Finally, the reusable strips are washable so you don't need to purchase them every time you need to eliminate unwanted hair.
If you are the type of person who likes to take their sweet time removing unwanted hair, Shobha is the perfect product for you. This product is made of 100% professional-grade and natural ingredients. In addition, this hair removal gel is free of parabens, fragrances, dyes, and resins and waxes. However, this product is intended for bikini area and body use only, not on the face.
Surgi-Cream is another ideal product to use if you are having trouble removing your nasty facial hair. Specially made for those who have sensitive skin, this product will eliminate your facial hair in as fast as 5 to 8 minutes. It contains cucumber and Aloe Vera that soothes and moisturizes skin which leaves a pleasant feeling on the skin after the removal of hair.
The need for finding the best hair removal cream is very important because not all skin types are created equal. There are some sensitive skins that will have a terrible reaction to certain chemicals. One good tip: ask for your dermatologist's professional advice when you are shopping for hair removal creams, especially if you have sensitive skin. This way, you can prevent yourself from using hair removal creams that could impose serious damage on your skin.