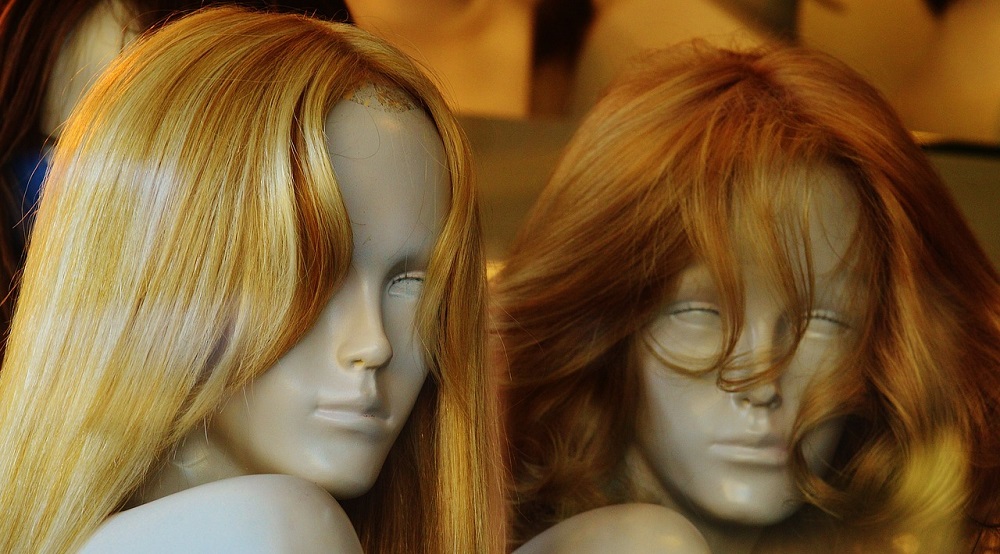 There are different reasons why an individual would want to wear a wig. The first reason is to hide an apparent hair loss. Wigs are more affordable than hair implants. Wearing a wig would not require you to shell out a huge amount of money to restore your receding hair line.
Aside from being the perfect accessory to hide any medical condition that leads to hair loss, the next reason for wearing a wig is obviously fashion. If you like to change your hair style or color without breaking the bank, wigs are the most ideal fashion accessory that would match your outfit of the day.
Natural Hair: The Best Option for Wigs
Why then choose natural hair for your wigs? Wigs made of natural hair are soft and give a natural glow compared to synthetic ones. Also, human hair wigs are flexible. They can be cut and styled according to your preference. If you are looking for the best wigs that would give you the perfect look every day, here is our top five best natural looking wigs that you might want to try out: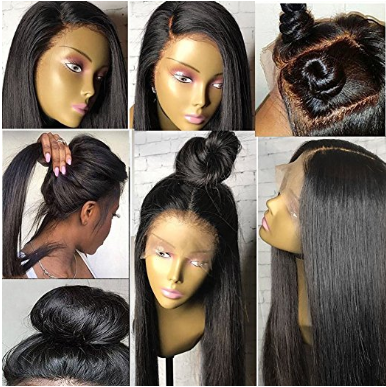 If you like sporting up-dos, braids, or ponytails, these wigs would look very natural on your head. This wig is made of 100% 8A Brazilian Virgin human hair, that's why it will feel natural to the touch of your skin. You can style your hair however you like because this wig has 22.5'' average cap plus 150% density. Aside from being natural-looking, this wig doesn't shed, so there is no need to worry about falling hair every time you use it.
Today, you can show off your beautiful side with wigs made by Guanyuwigs. This Ombre 20-inch full lace Brazilian wig has an exclusive 360 frontal lace. This wig looks and feels natural as it is made with 100% genuine human hair. Once you have worn this hairpiece, you will emanate a subtle glow as if each strand of hair is yours. In addition, the wig has adjustable straps connected to 22.5'' cap so it won't easily fall off your head. If you are looking for a reliable and beautiful wig to use in your everyday activities, this product would be perfect for you.
If you have a need for natural and smell-free wig, this one will suit your needs. This wig is crafted using material grade 8A virgin hair. Also, this wig has 130% hair density and comes with brown lace. Moreover, this wig easily fits any head size as it comes with adjustable straps. You will certainly like to use this chemical-free wig again and again because it leaves no smell even after long hours of use. Happy customers report that they love using this particular wig because it doesn't tangle at all. Lastly, this product also comes with knots that are doubled, double sealed and bleached for full heads.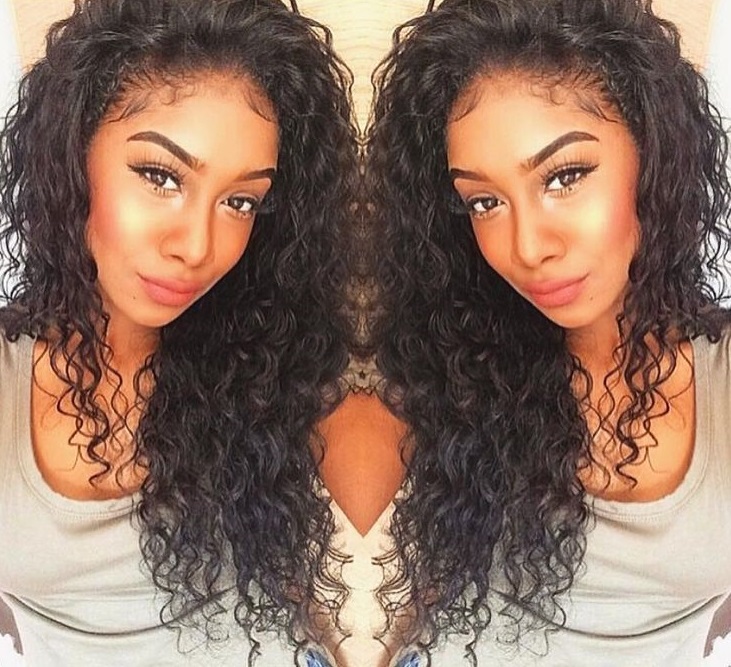 If you like curly hair styles, wearing this wig will certainly make you marvelous all day. This wig has 130% density and full lace human hair that comes in different colors (1B and natural) and size choices (14'', 16'', 18'', 20'', 22'', and 24''). If you want to add more life to your wig, you can color the natural one. This will definitely reduce your need of going to salon. Another thing that will make love this wig is that you have the option to straighten or curl it, depending on your fashion choice of the day. What's best about this product is that they offer an exclusive 30-day money back guarantee.
The Eayon 6A Glueless Human Virgin Hair is one of the best wigs in the market today. The Eayon uses natural virgin hair, that's why it looks so realistic when worn. This wig is completely tangle-free and durable. It doesn't fall easily even if your head moves frequently. Plus, this wig is not only beautiful, but also odor-free. If you are still hesitating about buying this wig, don't! Buy it now and enjoy having fresh new hairdo every day!
The wigs that we have listed above are durable and made with quality human hair. No need to feel insecure or envy other women sporting different hairstyles every day. Today, you will have the chance to feel extra confident because of the wigs that we have listed for you. You won't be disappointed with these choices.