Hair gel became such a trend in the 90's, and early 2000's that people developed a slight aversion to it. This should come as no surprise as the products back in that day were not only overused, but they were also brimming with chemicals and allergens.
Almost two decades later hair gel is becoming popular again. But, it looks nothing like it used to. Gone are the potent smells as they have been replaced with natural aromas that exude from natural ingredients. The formulas have also been updated meaning that a small drop will do, and entire handfuls of the gel are no longer required.
Here are 3 Natural hair gel products which may prove very helpful in achieving a trendy style that is neither stiff nor tired.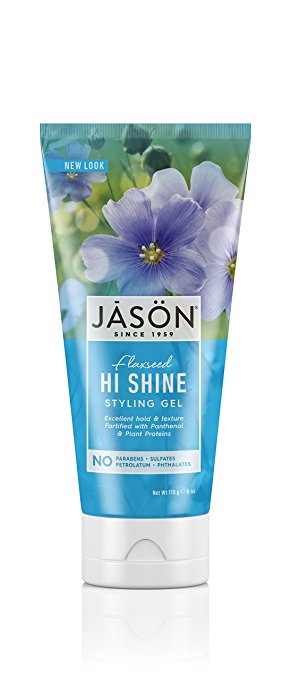 One need only look at a bottle of Jason's styling gel to know that they are getting a product that is both flowery fresh and made with natural ingredients.
When it comes to natural hair gel, styling is one thing. Granted, you are buying the product to get your hair to stay in the position that you want it to. But, would it hurt if this same product added texture while it styles. This is what Hi-Shine styling gel has to offer. Once applying the gel, hair will be styled yes, but it will also be fuller, and it will shine brilliantly. Some of the listed ingredients include flaxseed extract and plant proteins which work to nourish the hair from the outside in. There will be no damage caused by petrolatum, parabens, artificial colors or sodium lauryl as they are simply not included in the product.
This styling gel was also not tested on animals, so it is suitable for people that are not willing to participate in animal cruelty in the cosmetic industry.

Andalou Naturals deserves its top spot with other brands that are environmentally friendly. The ingredients used in the production of its products are both natural and organic. They prescribe to a production philosophy that does not tolerate animal cruelty and are fully in support of Fair Trade ideals. They should certainly be your first stop if you are looking for a good-quality vegan hair gel.
Even the best hairstyle can be soured by the presence of split ends. This styling gel does not claim to rid one of the split ends entirely, but they do say that they can make them appear less visible. Furthermore, Brilliant Shine Styling Gel will not only make one's hair look great, but that same hair will also feel amazing. This enhancement of texture and strength is achieved by a host of ingredients that work together to improve the health of your hair. Ingredients such as Vitamin E, citrus and sunflower oil.
Lastly, there are a couple of antioxidants that are included which may leave even aged hair young again.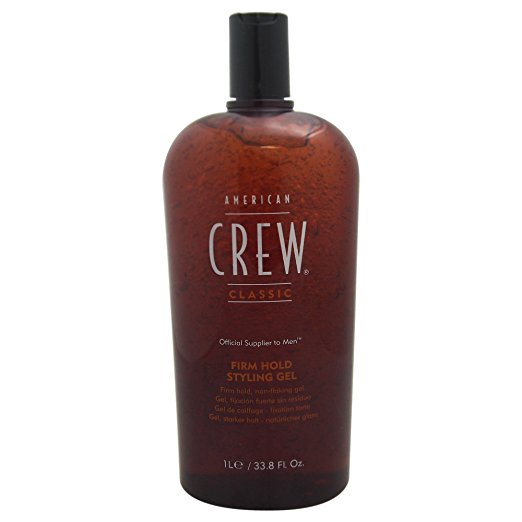 Everyone is well aware of the dangers of the sun on their skin, but do those same people know that the sun, or any type of heat, can also have detrimental effects on their hair? Manufacturers at American Crew are aware of this, and they have come up with a product that aims to prevent just that.
Firm Hold Styling Gel can be applied to both wet and dry hair. Its effectiveness is not diminished in either instance. Once a style has been chosen and achieved, you are ready to head out for the day without any fear or collapse or sun damage. This gel is not made with any alcohol, and it has the bonus of some natural extract. A combination like this means that hair is left with added volume, but one's scalp does not have to pay the price by drying out.
This gel can be thoroughly useful in achieving absolutely any look, whether it be wistful or severe.
Styling one's hair can be a rather daunting task, especially if you are a novice in this arena. As with any other cosmetic activity, it is always best to choose a product that is tried, tested and natural. These 3 gels fit those specifications perfectly.