Beauty sleep may be the most important thing in a woman's makeup kit. But it is constantly battling moisturizer for its top spot. Any skincare guru will tell you that you can never moisturize too much. This is one place where the saying that too much of a good thing can be a bad thing, just does not apply.
A good quality moisturizer should religiously be included in every person's skincare routine. What's more, this should be done both morning and night. While you must never forget to moisturize, not all products are created equal, and you should always strive to give your skin the best.
These moisturizers are equally natural and effective when it comes to moisturizing one's skin.
Honeyskin Organics – Ultimate Face and Body Cream
https://www.amazon.com/Ultimate-Moisturizer-Anti-Aging-Psoriasis-Honeyskin/dp/B00R3B58VA/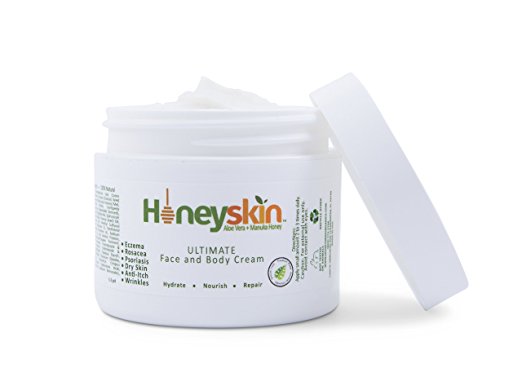 There are moisturizers that aim to simply moisturize and not much else. Then there are products that heal skin during the moisturizing process. This cream made by Honeyskin is one such product. It boasts only natural ingredients and will work to cure the most stubborn and irritating of skin conditions.
The first notable ingredient is Manuka honey which is of medical grade. This does not only give the product a delectable scent, but it also speeds up the skins natural healing process. Then there is Cehami and Plumeria, which work to reduce any inflammation and pain that may be present. The last of the notable ingredients include skincare favorites such as shea butter, aloe vera and coconut oil which are all known to smooth, nourish and hydrate the skin. The sheer amount of oils and butters present may make for a greasy cream, but this is most certainly not the case. This cream is decidedly non-greasy which makes for a product that is quick to be absorbed.
This product is so effective when it comes to treating ailments of the skin that it could be considered a medicine as opposed to a moisturizer. But it is as nourishing as it is medicinal, making it completely suitable for everyday use.
LilyAna Naturals – Face Cream Moisturiser
https://www.amazon.com/Face-Cream-Moisturizer-Natural-Aging/dp/B00LV5NY3I/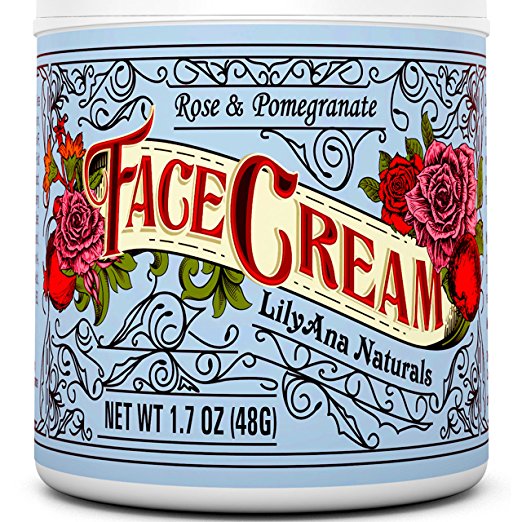 A person is never too young to start moisturizing. But, if you are not one of those who perfected their skincare regime early on and are now faced with skin that is relatively tired and damaged, then LilyAna could offer the perfect product.
Their Face Cream Moisturiser is specifically for skin that is both wrinkled and damaged. This includes the presence of crow's feet, age spots, dry patches and many other signs of aging. When it comes to skin that is on the decline, it is important that one does not do further damage with the products that they are using. With this in mind, LilyAna has made a product that is completely natural. Thus, ensuring that their consumers are not subjected to painful or harmful chemicals. Each tub of the moisturizer comes stocked with aloe vera, Vitamin C, and E, Rose Distillate as well as orange extract. All of these works to restore one's skin to its prime.
While this product may be suited for aging skin, it is also perfectly acceptable for use on any skin type as well as skin that is plagued by eczema or dermatitis. It is also not tested at all on animals and does not include any ingredients sourced from animals.
Christina Moss Naturals – Organic Facial Moisturiser
https://www.amazon.com/Moisturizing-Anti-Wrinkle-Christina-Moss-Naturals/dp/B075NRPZBT/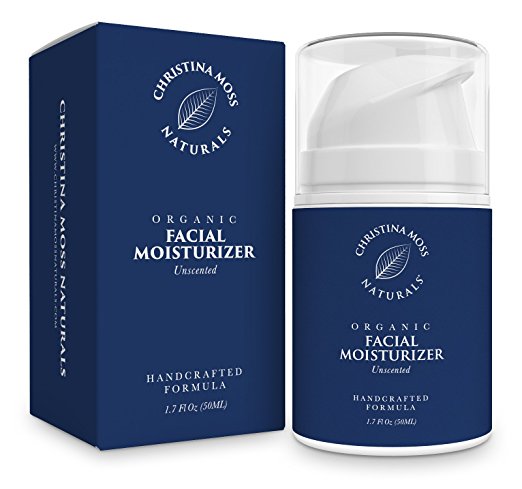 Free radicals result naturally from a person breathing oxygen. Once they are produced they attack cell membranes, leaving skin less firm than it once was. This process is wholly inescapable, but it is also marginally curable. The manufacturers at Christina Moss Naturals are aware of this, and they have spent ample amounts of time and energy in developing a cream to fight this process.
As the name suggests, the product is completely natural and does not include any harmful filler ingredients. In fact, the cream is highly concentrated, and even a small amount will go a very long way in delivering all the included natural ingredients.
The cream should be applied to the entire face and neck for the best results. It is also a product that is not tested on animals and is completely suitable for vegans.
The motto here is to moisturize every single day and to do so more than once a day. By doing this with any one of the listed products you may be able to slow the aging process, resulting in healthy and youthful looking skin.