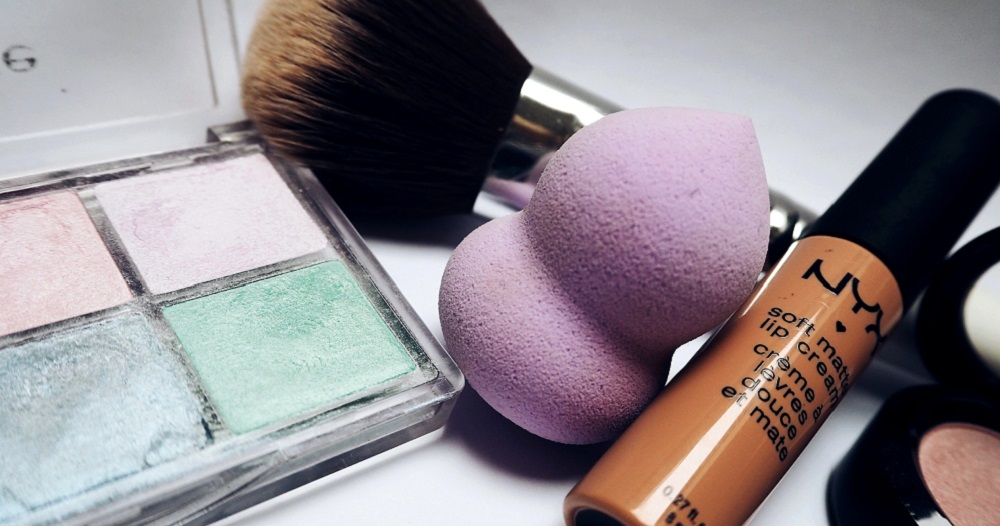 Beauty Blenders work great for applying your foundation and contouring products with the added benefit of being able to save on your products since there practically is not waste. However, it comes at a heavy price tag of $20 online. Local drugstore and beauty shops retail it up to $25 each. If you are looking for a cheaper solution, you've come to the right place!
Beauty Blender Dupe Below $20
Here are our best beauty blender dupes that are priced way below $20:
This set of 10 blending sponges is priced between $16 and $18. That means each sponge cost less than two dollars. Each antimicrobial blender is latex-free, vegan, and comes in different shapes. The different shapes allow for different ways of application, although two of its shapes are in the form of the Beauty Blender. They absorb minimal amount of product and water, and are also easy to clean.
This beauty sponge not only works great for your liquid foundation and concealer, it also applies powder and cream well. This non-latex foam is great for vegans and was made cruelty-free. It has the same shape as the original Beauty Blender, except that it comes in black. The advantage of being black is that you can easily see which area of the sponge has some product in it. They also claim that it's easier to clean than other sponges. It is priced at $8 to $10 per piece depending on the retailer.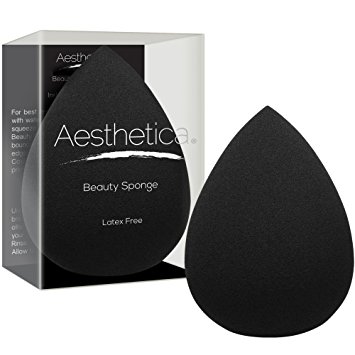 This sponge has a sexy curved shape, but still with a pointed tip and a large round base. The price of E.L.F. Blending Sponge is only a quarter of Beauty Blender. Straight out of the package, it can be a bit tougher, but once it is washed for the first time and as it is used more often, it will soften up and become more cushion-y.
This Beauty Blender dupe has the same shape and color as Asthetica Cosmetics' version. It is firm when dry and soft when dampened. It retains water very minimally, which is great for preventing bacteria and fungi growth. After using this sponge, make sure to air dry it. Don't store it away while damp, and don't leave it in your bathroom so it will dry completely.
Do you have sensitive skin? Beakey's sponge is a great choice for you. It is made from hypoallergenic and non-latex material. This set of five also comes in five different colors. This way, you can use one sponge for every color or shade you use. They are all teardrop shaped and can be used either dry or wet. Each set of five comes at half the price of the original Beauty Blender. As with other Beauty Blender dupes, proper makeup tools hygiene must be practiced with this item.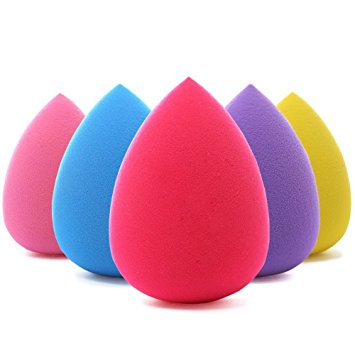 This sponge's shape heads towards a slimmer and pointier midsection, though still maintaining the wide base. This makes the midsection hardly any use, but the tip makes for more effective and easier eye makeup application. It is hypo-allergenic and works great whether used damp or dry. It can also apply powder, liquid and cream products nicely. It is priced at a quarter of the original Beauty Blender.
One of the cheapest Beauty Blender dupes available today, silicone sponge can blend your makeup smoothly and easily with almost no product waste. Because of its solid yet smooth surface, no amount of product will be absorbed by the sponge. It is also clear so it's easy to clean and maintain. You can easily wash and wipe it; there's no need to airdry. The only drawback is that this sponge can only be used on cream or liquid makeup products. It doesn't spread powder makeup as well as the other sponges mentioned above.
If you want your makeup to look flawless and appear professionally applied, using a Beauty Blender is your best bet.  But if you want to save money, you can achieve an airbrushed look with the best Beauty Blender dupes listed above.