When someone mentions toner, it is natural to think of facial products automatically. There is, however, another type of toner that is specifically designed for hair. Granted, there are facial toners which can be used to strengthen and moisturize hair, but these will not naturally alter the color of one's hair. This is where hair toners come in.
These toners cannot affect the shade of a person's hair. Rather, they work to change the undertone. This feature makes them specifically suited for blonde hair. By selecting the correct product, you can slightly alter the color of your naturally blonde hair or reduce the harshness following a bleaching.
Here are 3 top quality products that are perfectly suited for blonde hair.
Schwarzkopf – Professional Blond Me Blonde Toning
https://www.amazon.com/Schwarzkopf-Professional-Blond-Blonde-Toning/dp/B008BLL0NG/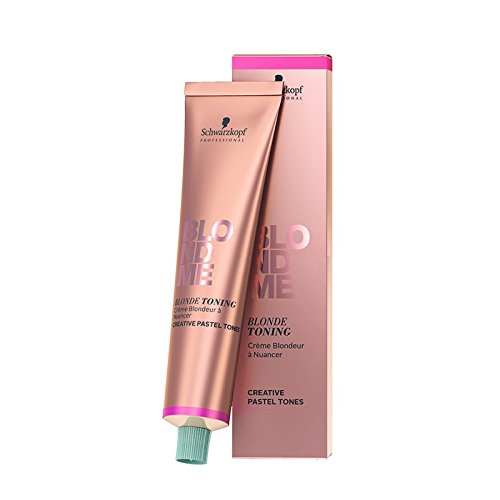 When it comes to haircare, it is always best to go with products that are approved by both salons and stylists alike. Schwarzkopf is one such brand. They strive to deliver what their slogan suggests which is a professional product that does not come with the accompanying price tag.
If you are between color appointments or have just bleached your hair, then it may be time to apply a quality toner. This product from Schwarzkopf's toning line will do it's very best to reduce the brassy color which may be springing up. This will be done in the subtlest way, ensuring that your lovely blonde hair does not verge on a color that is brilliantly yellow. The result will greatly depend on the color that your hair currently is, so it is best to consult with your stylist prior to using this product.
True to form, this toner from Schwarzkopf will nourish the hair while its color is being altered. Every single product produced by the brand is stocked with only the best ingredients using tried and rigorously tested formulas.
Wella – Lightest Ash Blonde Color Toner
https://www.amazon.com/T18-Lightest-Blonde-Color-Toner/dp/B006EN98DC/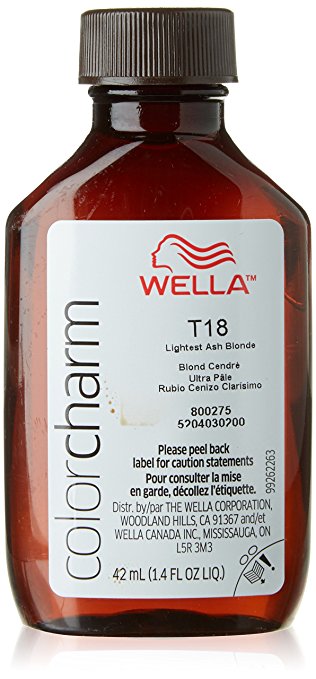 Wella has been a household brand for years now. While their products may have become staples to both hairdressers and consumers, one should never make the mistake of presuming that this makes the products tired or without innovation. Their Charm toner line boasts a range of products that will help you achieve the color you have been aiming for.
This particular toner is specifically suited for those that are looking for more delicate shades of blonde. This would include shades that are reminiscent of beige and platinum. If you are in the market to neutralize the copper hues that accompany a thorough bleaching, then this is the perfect product. Not only will it deliver a true-to-tone color, but it also is incredibly resistant to fade, which means that you will not have to repeat the process in too short a time frame. The mixing ratio is quite economical as well, ensuring that this treatment will not break the bank or the health of your hair.
This ash blond toner will work on any type of blonde hair, including those that have been double processed. Making it essential in any dyeing regime.
Blond Brilliance – Temporary Color Care Lathering Cool Blond Hair Toner
https://www.amazon.com/Blond-Brilliance-Temporary-Lathering-10-5oz/dp/B00IYTT14U/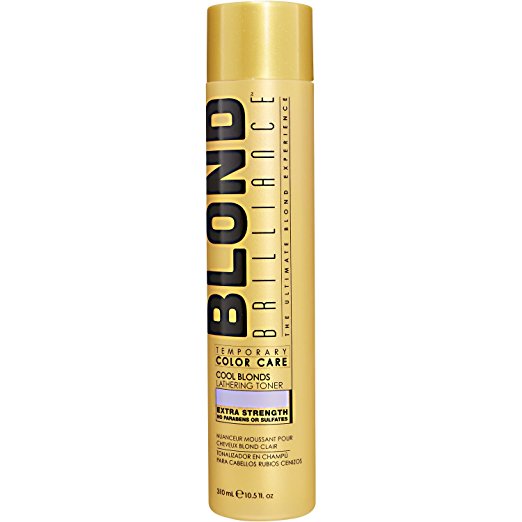 With a brand name like Blond Brilliance, it is to be expected that their products will work wonders for all types of Blond hair. True to form, this product not only refreshes and alters the tone of one's hair, but it also helps repair some of the damage that is done during the dyeing process.
This toner is not simply meant to be applied and then washed off immediately after. Instead, it is a lather and can be left on the hair until the next washing occasion. By doing this, you will be giving your hair the opportunity to soak up every last bit of goodness that the toner has to offer. This goodness comes in the form of delicious oils and extracts. Mango oil will work to smooth and soften the hair, while coconut oil aids in strengthening each individual strand. Lastly, included is acacia extract which is a wonderfully nourishing ingredient.
This cool toner is free of any parabens, sulfates and propylene glycol. There are also no included animal by-products, ensuring that this product is both gentle and vegan-friendly.
Bleaching one's hair can be an incredibly damaging process not only to the health but also to the color of the hair. Both of these can be remedied by using the correct toner.