Crochet braids are modern and fun and it is something new to try. Black women, for centuries, have been sporting a crochet braid. Today, however, with its many variations, many young women are drawn to trying it for themselves. Of course, one of the ultimate inspiration for this is Queen B herself, Beyonce. It is not every day that you get to see a crochet hair but it is gaining popularity once again with crochet hairs being more visible in the market today.
While crochet hairs are easily available online and on the many hair shops, it is still quite difficult to get what fits you best because there are certainly a lot of variations. You may opt to get something that is more natural looking or you may want something stylish with braids all the way.
If you are interested to get crochet hair, it can be very helpful to know all about it. Read below to give you ideas on what crochet hair is and the many different hairstyles you can do with it.
What is a crochet hairstyle or crochet braids?
In general, crochet braids refer to the process or style of adding the extensions to a hair. It is also known as the latch hook braids or a technique that involves a "crochet" to weave a hair extension to a person's own hair. Each of the hair extensions is added carefully using a special crochet needle to naturally lose hair. Through this process, the hair is not exposed to other elements such as glue that most hair extension techniques need. This method can also aid with hair growth if cared for properly.
Crochet hair can be worn straight, braided, twisted, or curly, and can last up to eight weeks. Imagine not having to touch your hair for weeks but it still looks superb — best dream ever! This is the reason why crochet hair is favored by top celebrities and stylists.
What is the best hair for crochet braids?
Crochet hairstyle is a protective hairstyle meaning, the hair is not exposed to other elements. All are natural and through a very crucial yet fun process. But the first thing to know when you are aiming for this look is that you have to decide if you want to get real human hair or the synthetic ones. Aesthetic wise, they actually look the same. It is all just a matter of preference. Some women say that the natural human hair feels lighter but surely, both have pros and cons.
Human hair for crochet braids
A human hair for crochet braids is cost more and is more preferred by more women. It is very easy to wash and style. One of the main disadvantages however of human hair for crochet braids is that it takes a lot of effort to maintain. Also, the ends of human hair cannot be sealed as well with hot water and you have to tie a knot into each strand.  For experts, however, working with human hair is easy as they already know the tricks but again, the cost can be more expensive because of the extra process.
Synthetic hair for crochet braids
There are actually many different types of synthetic hair use for crochet braids. Some may look natural while others won't. With over a hundred many different types to choose from, finding what fits you can be difficult. However, with a trusted salon and expert, you can very well let them handle what would work best for your natural hair. Remember, it is about to stay for two months or longer so you need to be very comfortable with it.
Synthetic hair, however, is very easy to use when crocheting. Unlike the natural hair, you can tie it with a single knot without slipping plus, it is more affordable. One disadvantage of synthetic hairs is that it can dry the scalp out and can easily be damaged with the use of everyday styling too.
Crochet hairstyles
Below are some of the famous crochet hairs available.
Wavy

. A synthetic hair with a cool twist. Can be long or short depending on what you want.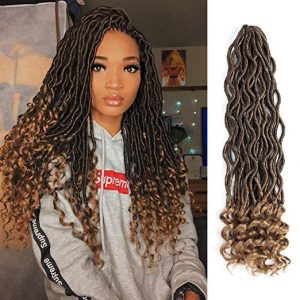 2. Marly bob. This one is very easy to sport. Channel your inner Beyonce and add some colors if you must.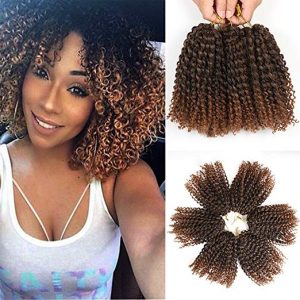 3. Ocean waves crochet braids. Go for this look for a more natural appeal. Perfect for just about any style and season.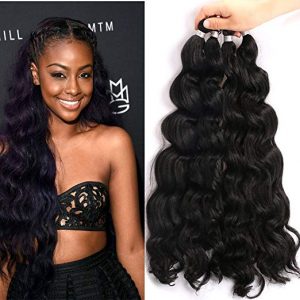 4. Spring twist. A stylish and easy to wear piece.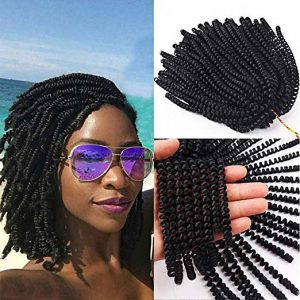 5. Jamaican bounce. Another stylish crochet is the Jamaican bounce preferred by African American beauties because it is easy to maintain as well.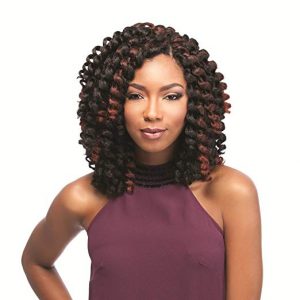 6. Kanekalon Senegal twisted crochet. Another crochet hairstyle based on a country in Africa. A gorgeous look for women who are looking for something long and elegant.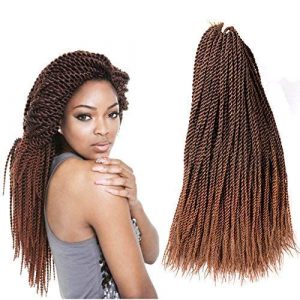 7. Curly twists. This may look synthetic but fashionable nonetheless. A great style of hair to try during the summer season.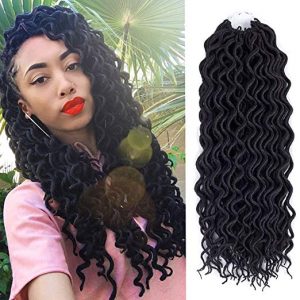 8. Deep wave crochet. Perfect for women who are aiming for a more natural looking crochet hairstyle for work and play.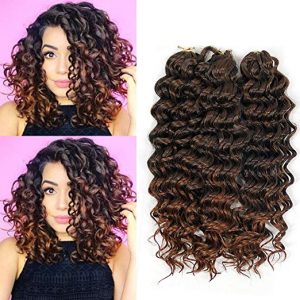 9. Saniya curls crochet. An on-the-go crochet hairstyle that is very easy to maintain. Perfect for busy professionals who still want to have a gorgeous looking locks day and night.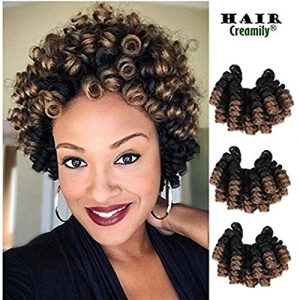 10. Goddess faux crochet braid. This style is best for those who want to maintain an elegant looking long hair with style. One of the most stylish and popular styles available.