We often hear the word Yaki and Remy when we talk about hair. Both are used by hair professionals and enthusiasts in hair wigs and extensions, hair weaving, and hair closure. These are two different terms that means two different things and should not be compared with one another. Remy is a term used to describe the quality of hair while yak refers to the texture.
What is a Remy hair?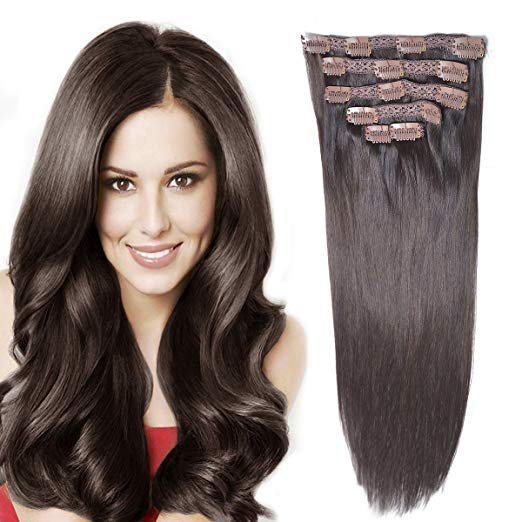 14″Remy Human Hair Clip in Extensions for Women Thick to Ends Dark Brown
Remy hair means a real human hair that comes from a single person. Here, all the cuticles are intact and each strand ia running in the same direction. It is dubbed as the highest quality of hair and would appear as a natural smooth wigs or extensions. Professionals use special techniques to manufacture remy hair and because of its quality, it can be very expensive yet, in-demand. To make sure that the hair strands are organized facing the same direction from root to tip, hair  used for remy must be cut close to the scalp in a ponytail.
But as mentioned earlier, remy refers to the quality and method thus, it is not a virgin hair. While both are real human hair, the difference is that the donor of the remy hair used to process or add chemicals to hair and it need to be re-arranged. Virgin hair however is unprocessed  with no chemicals and comes as it is. It is generally more expensive than remy.
Just like the real hair that comes from the scalp, remy hair can be colored, styled, and cut. With proper maintenance, a remy hair can last for about 2 years in great condition.
What is Yaki Hair?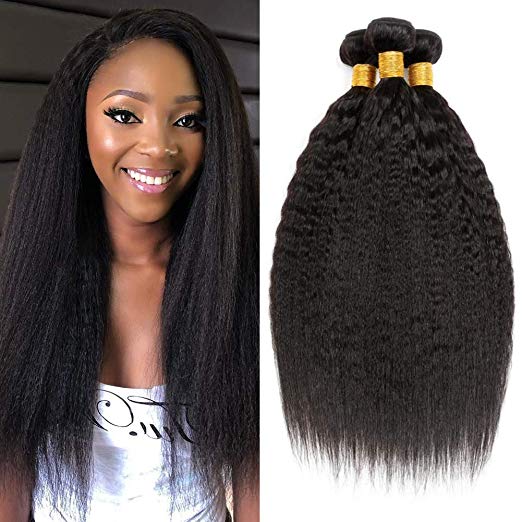 Clarolair Kinky Straight Brazilian Hair Weave Bundle Coarse Yaki Human Hair Bundles Yaki Straight Hair Extensions 
Yaki hair refers to the processed texture and appears more natural, depending on the type of hair you originally have. It can resemble a chemically relaxed hair or it can be wavy, thickened, or curly. The yaki hair does not come from a single donor but rather, from different sources but most prefer yaki hair because of its style and availability plus, it does not appear sleek and straight like the remy ones.
There are four types of yaki hair — the straight, the semi-straight or semi-relaxed, the thick or blow dried look, and the Afro Caribbean hair that can be wavy, coarse, and curly.
Not all yaki hair is a remy hair and virgin hair. Not all yaki hair is human hair either. Yaki hair may be remy, non-remy, or synthetic. While yaki has different types, the quality is great still and it is readily available in the market. However, you must research carefully on what fits you best before making a purchase. Most hair experts would help you achieve what want most when it comes to wigs and extensions but it is also important to do your own research.
Your hair, your rules
Both remy and yaki can be styled and colored depending on your preference. It is just about the grade and the quality. Maintenance will always be the key here. If you take care of it, it will last longer than expected. Remy and yaki hair don't come cheap and putting them on top of the natural hair can be very difficult and would take time. Make sure to strictly follow maintenance instructions from your hair experts and do regular salon visits for fixes if necessary.