There's no shortage of modern hairstyles for women, however, it can easily become challenging to choose the perfect look. In this post we take a look at the top and most beautiful hairstyles that you have to try out.
Mickey Mouse inspired buns
If you're a Disney fan and love Mickey Mouse than this is a great hairstyle to try out. It brings out a cheerful and fun side of modern hairstyles for women. These buns are great to way to a costume party or even on Halloween.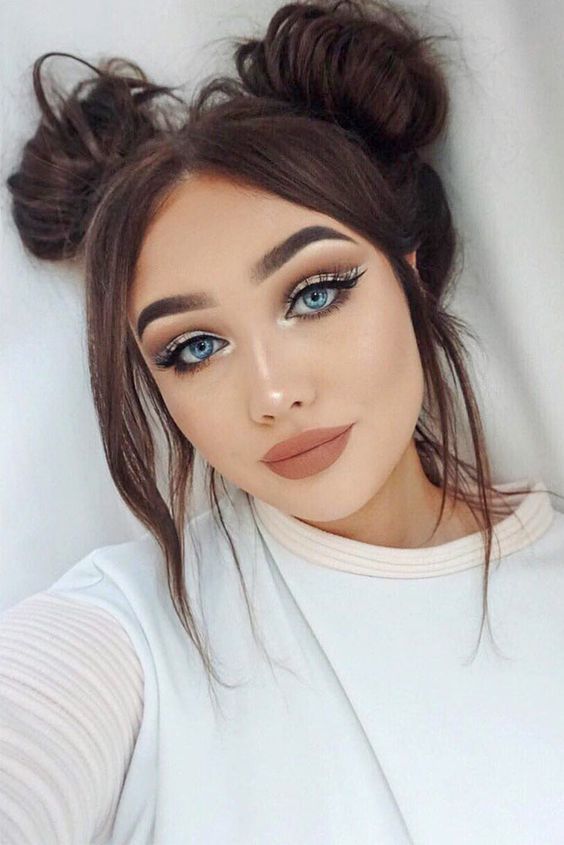 How to get this hairstyle:
Part the hair in the middle using a comb.
Section of and separate the path into two even areas.
Start working on the right side of the head and gently tease the hair from the crown.
Spray with some hairspray and start to gather three quarters of the hair from the nape of the neck towards the front section.
The front section should be left at this point and will be worked on at the end.
Next, twirl the hair into a bun and tie up with a hair band.
Repeat these steps on the left side.
Once this had been completed you can choose what to do on the front section. Either pin it back with a few bobby pins or, if you have short layers you can opt to leave it down as is.
Top knot centered bun
This modern hairstyle is super simple and requires no heat or hairsprays. It's ideal for when you're in a hurry and still want to look good. This hairstyle works on both, natural and curly hair.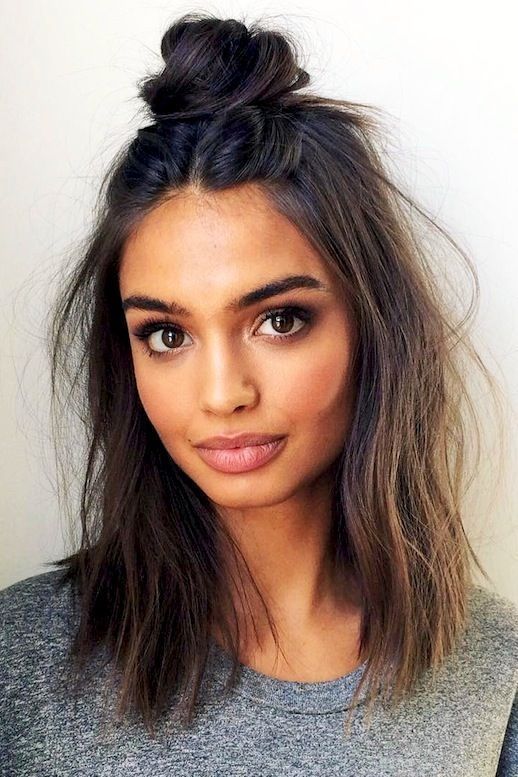 How to get this hairstyle:
Brush the hair so that all knots are removed.
Gather hair from the front mid area of the hair.
Next, twirl the hair into a simple bun and tie with a hair band.
Pro tip: Add some volume by slightly teasing the roots around the bun.
Jeweled hair
This hairstyle is quickly becoming trendier by the moment and it's so unique. Not only does it look incredible but it's also so expressive.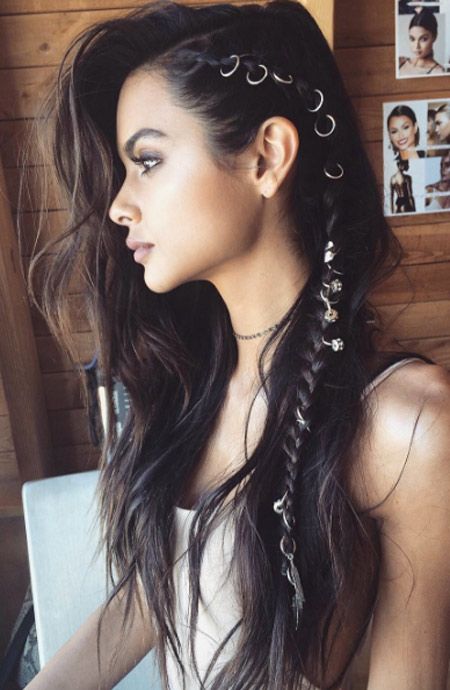 How to get this hairstyle:
You can choose to create wavy hair by either using a flat iron or a curly iron. If you have curly hair than its better to use a flat iron and if you have straight hair than use a curling tong.
Once the waves have been created its time to part the hair to the left side.
Next, you will need to braid the hair on the left side of the head. You can choose any braiding style and technique that you want for this step.
After you have securely tied the braid you can now start accessorizing with some earrings. It's best to use hoops because they can easily lock around the braids.
Pro tip: Use different jewelry pieces to create a unique look.
Messy pony
The messy pony looks classy and modern simultaneously and it's easier than you think to get this look. This hairstyle works with wavy, curly and straight hair- making it a complete winner. It's a great look to wear to work and when you're out and about.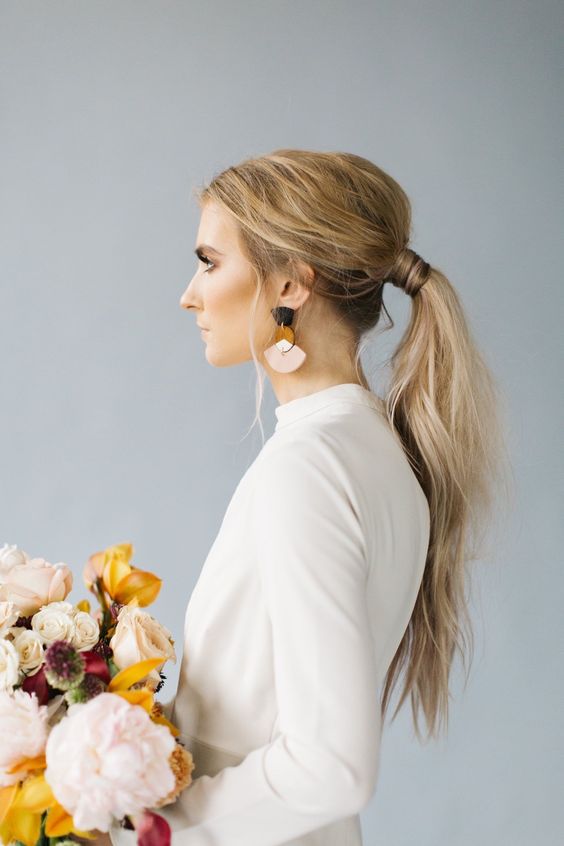 How to get this hairstyle:
Tease the hair at the crown to create some volume and use a stronghold hairspray to set.
Next, gather the hair into a neat ponytail a few inches above the nape of the neck.
Securely tie with a hair band.
Take half an inch of hair from the ponytail and wrap it around the hairband to completely cover.
Use an extra small bobby pin to secure the hair under the ponytail.
Spray on some hairspray to secure the hair.
Final word- Modern hairstyles for women
There is so much that you can do with your hair when styling it. It's always a great idea to try new looks and break the regular boundaries.
Working with your own hair on a regular basis will give you all the experience that you need (in terms of styling). Try out different techniques and always remember that everyone has their own personal style. You can take some inspiration from our ideas and create your own modern masterpiece. It's all about having fun and knowing what works for you.