If you're bored with your hair you have to try out at least one of these edgy hairstyles. Hair after all makes or breaks a look. There are so many different options to choose from and we've decided to go a little crazy showcasing some cool and fashionable hair. These hairstyles will get everyone's heads turning!
Short Edgy hairstyles
These short hairstyles are contemporary and look the part. This is ideal for women who like shorter hair that doesn't require too much maintenance.
Boy Cut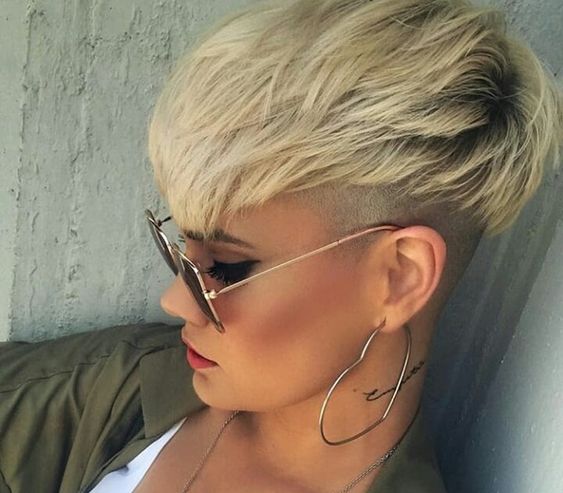 The boy cut is becoming popular amongst women of all ages and it's a hairstyle that's here to stay. The sides are evenly faded with a machine and you can choose just how bald you want it to be. The sides are a lot longer and can be styled either up or down.
How to style:
For this look you will need to dry the hair and style it as you go along. It's a great idea to use hair wac to keep all the hair in place.
The Quiff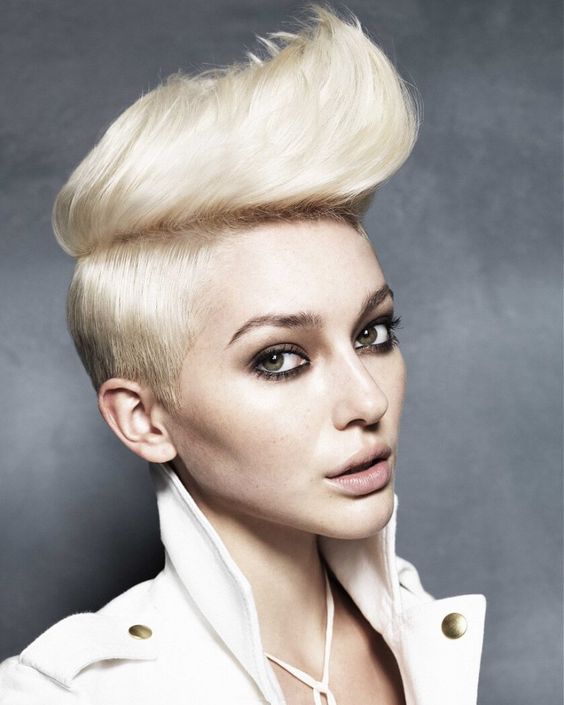 This edgy hairstyle is inspired by the pompadour hairstyle which was extremely famous in the 1950's. Previously, mostly men wore this hairstyle but it suddenly has become a hot trend for women all over the world.
How to style:
Start out with washed and clean hair.
Dry at least 80% of the hair before starting to style with a comb.
Next, use a round brush small comb and blow dry the hair backwards. This will help shape it up.
Once it's in shape it's time to apply hair product. You can choose to use a hair wax for a matte finish or a hair gel for a glossy, wet look.
After applying product, grab some hairspray so that the hair can stay in place throughout the day.
Medium edgy hairstyles
We get that short hair can be scary, which is why we've come up with some medium length hairstyle inspirations.
New school mullet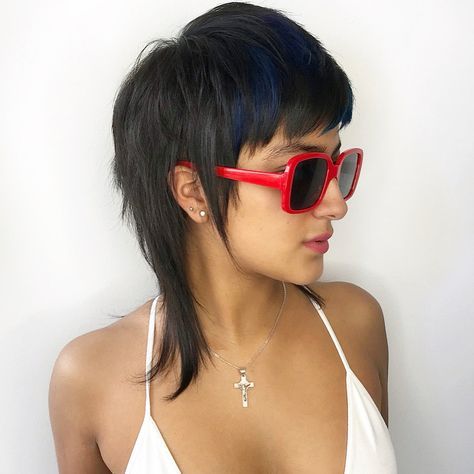 Mullets, again, were typically popular amongst men. This hair style is attained by cutting the front and sides of the hair shorter and leaving the back of the hair longer. If you have thick hair and want a hairstyle that instantly lifts off some weight then this is definitely an option.
How to style:
Styling a mullet should be quite effortless. You can opt to leave it and let it do its thing or you can style it with a flat iron.
Long bob with an undercut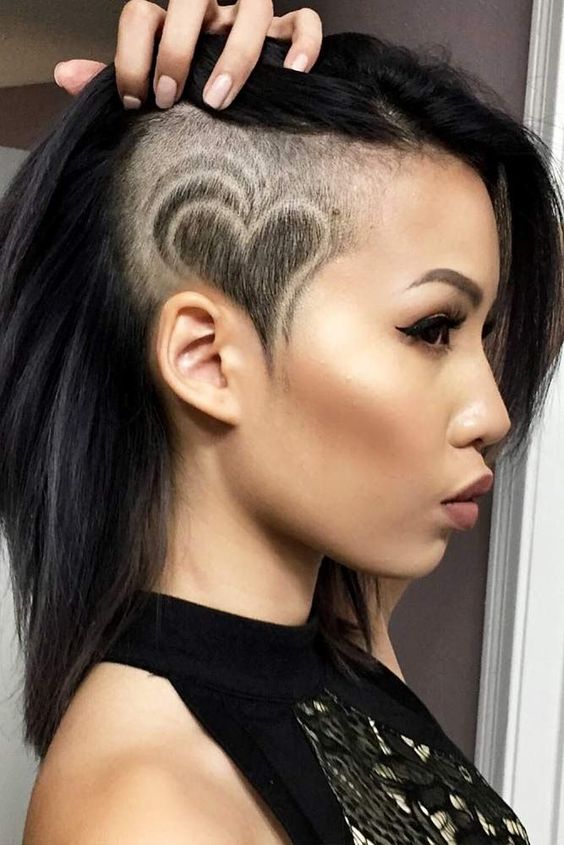 Undercuts are something you either love or hate. It's undeniably a haircut for those looking for a new funky look. This hairstyle is done in such a manner that if the hair is down it looks like a regular haircut. However, once it's tied back it instantly transform into something completely new.
How to style:
Undercuts are very fun to work with because there is so much that you can do. You can wear it down and have it either curly or straight or you can have it to one side to showcase the hairstyle. You can choose your preferred styling method as you go along.
If you do feel that you want people to see your undercut then we would suggest keeping it up in a pony.
Long edgy hairstyles
We all know of women who refuse to cut their hair, yet want to look entirely different. With these hairstyles there are no limitations and you can get all the change you seek.
Faux hawk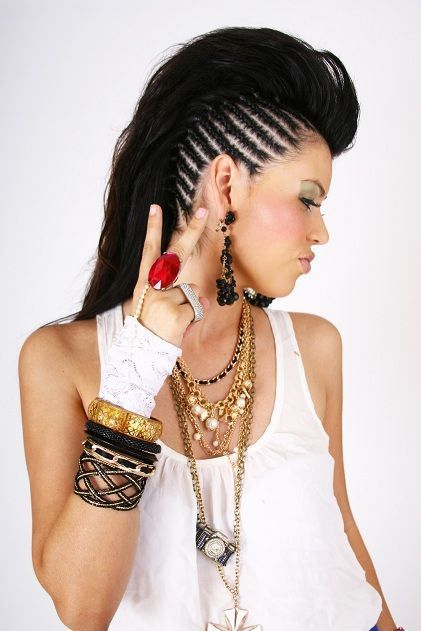 If there was a hairstyle that looked rocking and cutting edge, it would be the faux hawk. This rock style hair can change up any look and can make anyone look like a super star.
How to style:
To style this hair you might need a bit of time. You will have to first start out by having both sides of the hair plaited against the skin. Next, use a teasing comb to tease as much of the center hair as possible. After teasing the hair use a strong hold hairspray to keep the hair intact.
Conclusion
These edgy hairstyles will change your look completely. If you're someone who doesn't like drastic change then always reconsider until you're entirely sure. The great thing with hair is that it always grows back.