There's just something about going to the salon to get your nails done and we've compiled a bunch of Valentine's Day nail ideas. These beautiful inspirations will instantly transform you, making you feel like ultra-posh and perfectly put together.
Why you should get your nails done
It goes without saying that just about every woman wants to feel and look their best. The wonderful thing about nail art is that it can easily be changed and allows people to play around with different styles. These styles are usually selected by personal preferences and individuality.
Nail art is also a great way to express yourself and be creative. There are so many different techniques used in this day and age and it can easily become overwhelming when choosing a style. If you're strapped for cash and don't want to go in to the salon then there are tons of tutorials online that can guide you. These tutorials can easily be done at home, provided you have all the tools and nail polish that is required.
The classic look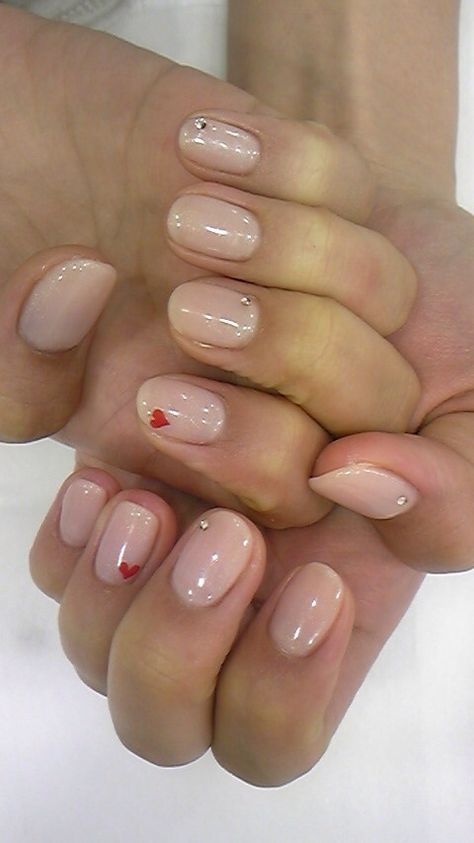 If you're new to getting your nails done and don't want a look that is way over the top then this one's for you. This Valentine's Day nail idea is inspired by the classic French manicure and it's adored by many. We like how it looks so neat, yet has a subtle bit of romance to it. The tiny heart instantly makes it a great Valentine's Day look.
If you like sparkles then you can opt to add on a few diamantes, just to add on to the nails.
Not your typical Valentine's Day nails
If you're all about the sparkle, but want to keep it simple at the same time, try this nail inspiration. We obsessed with the finished result because it's got some edge, without being too extra.
The pink nail polish is soft and all about being feminine with tiny hearts on the edges. Then, there's the beautiful contrast of the black nail polish that somehow works perfectly with the silver nail polish.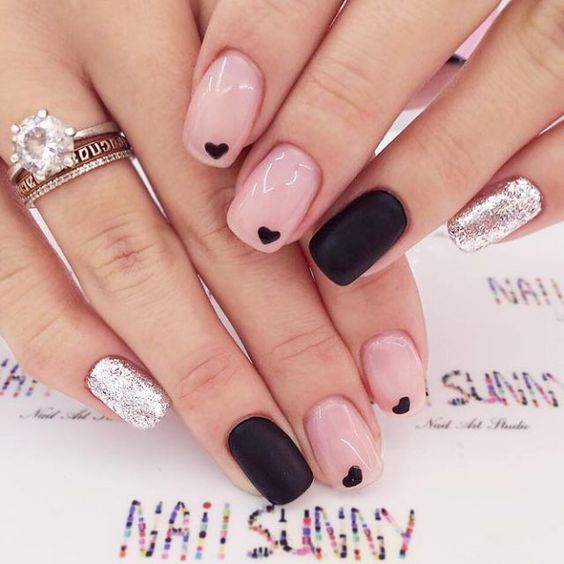 For the hopeless romantics
If you're a hopeless romantic and want some nail art that speaks to you, then you have got to get this done for V-day.
The color combination screams love, making it ideal for your romantic soul. You can choose to add on any text or even your significant others name or initials, which will get you a few more brownie points.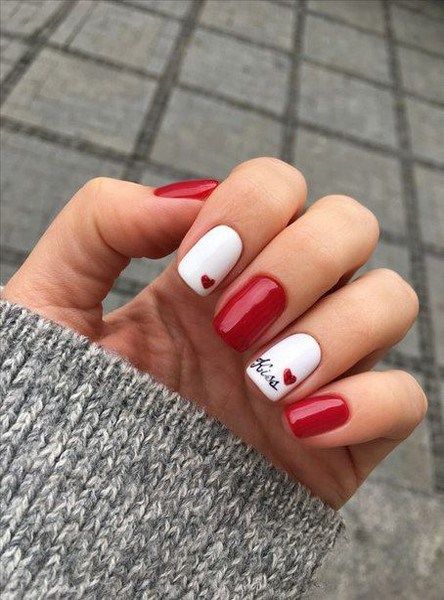 Animation lovers
Animation creation is always fun and light-hearted for everyone. This nail art looks so beautiful and tells an entire story, which is actually genius!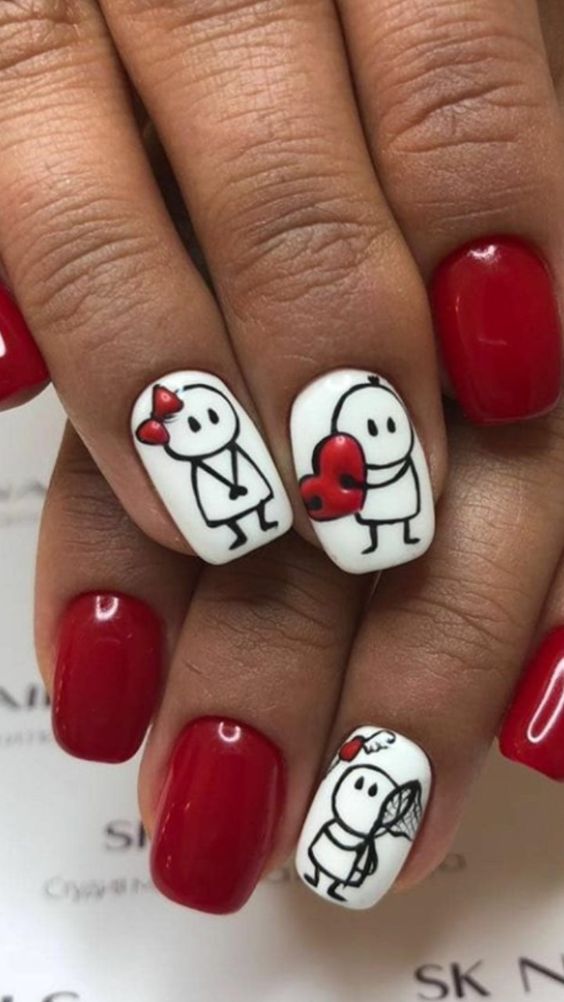 The great thing about having a white base color is that you can create fun characters and animations.
Claws of love
The claws of love could be a figurative meaning which expresses how you love others. This look is more complex and will definitely require you to go to a professional. You can choose to have any sort of stick on to the nail to give it some depth, similar to this picture.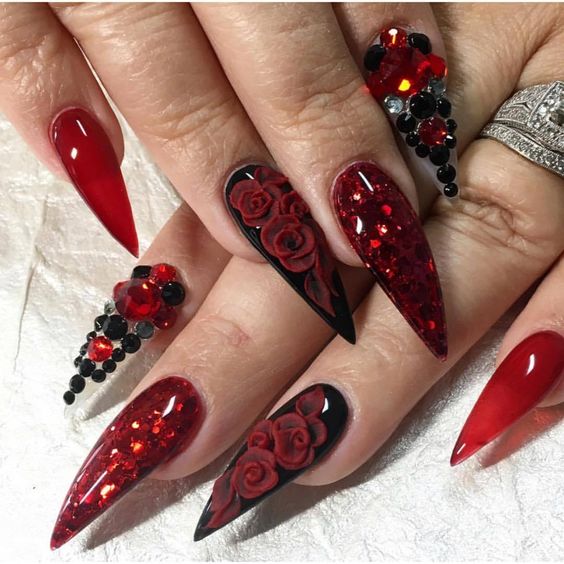 Pretty in pink
This Valentine's Day nail art idea is a great girly-girl option. The matte texture looks very trendy and the sparkle certainly adds some fun to the look. It's a great option, especially if you're going on a first date.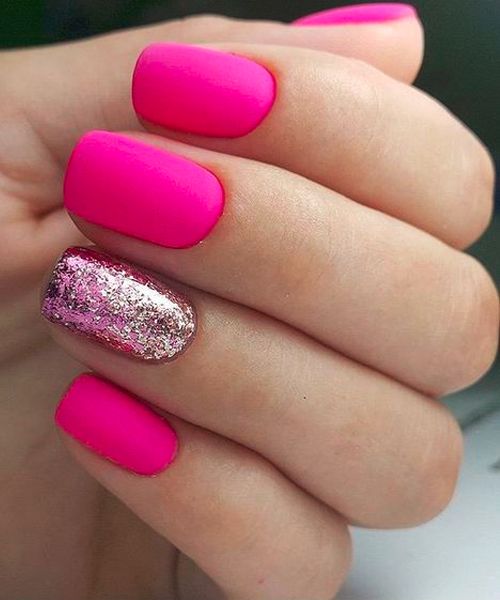 Darker tones
Everyone has their own preferences and if you happen to dislike red or pink tones, then try changing it up a bit. You can pick any of your favorite darker tones and still manage to get away with it looking the part.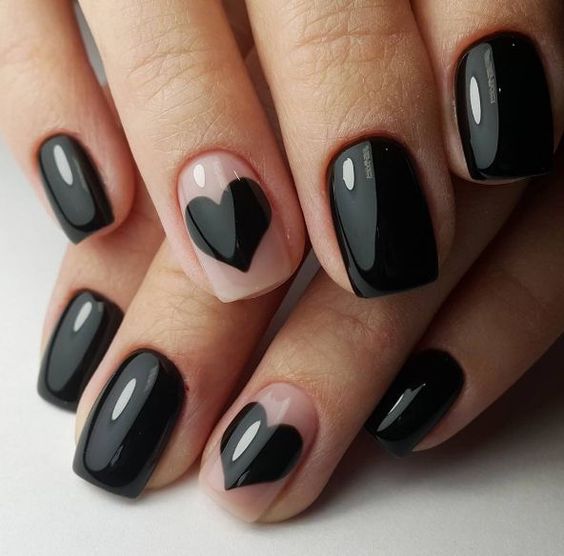 It just all comes down to how you have your nails down. Hearts, kisses and loved themed patterns can easily set the tone of how your nails are perceived.
Nail care tips
It's important to look after your nails, especially when you have them done frequently. Here are a few nail care tips that you can do to help keep your nails healthy:
To prevent dry skin and nails it's best to wash your hands with lukewarm water.
Keep your nails and hands well moisturized. Try using some cocoa butter once a day to maintain a healthy glow.
Don't cut dried up cuticles because this can lead to an infection. Rather exfoliate the hands often, this will ensure that dead skin cells are effortlessly removed.