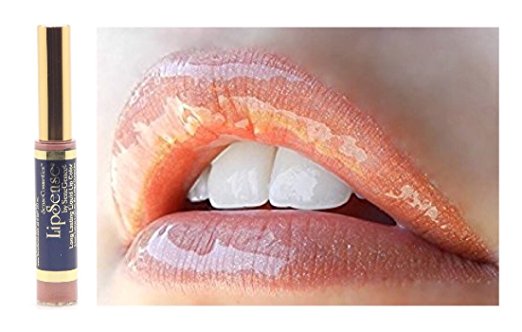 For any glamour girl or rock-chic chick, carrying around the LipSense Bombshell lip color is the only way to go about your day. This nude color lip shade will make anyone feel instantly more beautiful and sexy. Even though make-up is not an essential product to confirm one's beauty, choosing this bombshell lip color from LipSense does make one feel more alive. With so many shades of nude color lipsticks and glosses from different retailers, none will compare to the quality and quantity of the LipSense Bombshell color.
The Price
With prices ranging between $20-$25, there is no doubt that this long-lasting lip color will keep your wallet in check as well as your happiness. Often, consumers spend hundreds of dollars a year to find the perfect shade of nude lip color, just to be disappointed by the result. All that will certainly change because the LipSense Bombshell nude color puts all the other nude color lipsticks to shame.
The LipSense Bombshell Ingredients
With all the active ingredients in beauty products adding up too many unknown ingredients, LipSense strives to provide the best quality for their consumers. With that being stated, LipSense has chosen to remove all lead-based material or ingredients from their products and have made all their products paraben-free. This addition has rendered the product more accessible to a large group of consumers from around the world. Reading the fine print of any make-up product is key to determining whether you should use it.
The following are a list of ingredients that LipSense and Amazon has shared with the public to ensure that they are not hiding any unknown ingredients. Some of the ingredients added in the LipSense Bombshell lip color are as follows: Paeonia Suffruticosa (Tree Peony) Extract, TiliaCordata (Linden) Extract and Citronello. Remember that any reaction to these ingredients can be a sign of something more severe, so get checked out if you think there is something wrong after any application of a product.
The Pros and Cons
The LipSense Bombshell lip color is not without its faults and there are some cons when using this specific lip color. The first is that the lip color tends to need a base color or gloss finish to render the product more visible to the lips. Since the use of a nude lip color is to match a lighter skin tone, being too similar in color to the skin tone ends up being a negative thing of the bombshell lip color. Adding a gloss finish can help the color 'pop' more, but that comes at an additionally cost of roughly $12-$15 for each gloss.
Another con is that the lightness of the color tends wear more quickly than if a darker lip color were to be applied. Therefore, the reapplication of the bombshell lip color may be necessary throughout the day.
Lastly, the moisture of your lips tends to fade more quickly from your lips due to the ingredients of the lip color to render it long-lasting. Compared to other products similar to the bombshell lip color, other products are stickier and need more applications when used. Other products tend to stain clothing and parts of your face more easily than the LipSense lip color. Some other companies advertise better lip colors but in fact their colors are dull and even with the right application, your lips look chapped.
The Verdict
Even though there are many cons associated with the LipSense Bombshell lip color, it is still an optimal product that has been gifted to consumers all over the world. This nude color lip color is subtle enough that even your teenage daughter can try it out as her first real make-up product. Fathers may not even notice that their daughter is wearing make-up because of the lightness of the nude color LipSense Bombshell.