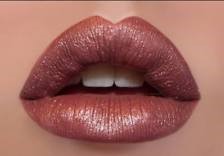 The LipSense Precious Topaz lip color is the perfect shade for any women looking to add a smoky red lip color to their look. I expected the color to be a lighter more subdued red but it seems to be a mix between mauve (a pale purple color) and red. It's always hard to tell on pictures what the color actually looks like so try to get a sample before you buy a full kit.
How It Works
The long-lasting color will stay on your lips until you wash it off at the end of the day. Compared to other lip color product the LipSense Precious Topaz does not smudge as easily. Other products tend to smudge on shirt collars or blouses and these stains are hard to remove. Fortunately, this lip color is easy to remove from clothing. It's important to note that you need to always apply this color and the LipSense gloss to get the full LipSense effect. The gloss is what makes the colors really stand out and shimmer. It is also the sealing agent that is they key to long lasting wear.
The Price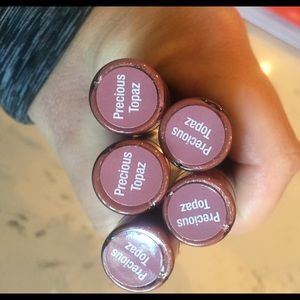 When ordering this product from LipSense directly or from another source, keep in mind that there may be a shipping fee that is not disclosed in the initial price of the lip color. This LipSense Precious Topaz lip color can cost roughly between $20-$25, which is a bit pricy and the added cost of shipping can add more to that.
The Ingredients
Just like every product on the market, many may contain ingredients that women are allergic to or that irritate their skin. According to the Amazon retailer and LipSense the following list includes some of ingredients in the LipSense Precious Topaz lip color: Isostearyl Alcohol, Silica, PPG-20 Methly Glucose Ether, Parfum. Keep in mind that if you are unaware if you are allergic to any of these products, contact a doctor because use. If an allergic reaction does occur, while rare, contact your doctor immediately or go to a nearby clinic/hospital for treatment.
The Pros And Cons
The only issue I could find with this color, and this pretty much applies to all LipSense varieties is that the LipSense Precious Topaz lip color can dry out your lips if you constantly use it. I am guessing that the ingredients of this lip color that allow the color to stay on longer also dry out your lips.