Did you know that the art of tattoos was first invented in the Polynesian islands? Sailors and tribal voyagers traveling to distant locations would use this art. They believed it would protect them from mishaps and storms at sea. So, they would have mystical images and symbols in vibrant blacks and reds inscribed all over their bodies. Tattoo trends in those times ranged from mermaids, compasses, waves, anchors, and other nautical themes.
And then, the tattoo arrived in the Western world. Since then, it has caught on the fancy of every person, man, and woman, looking for a medium of self-expression. If this is you, and you're looking for a fresh splash of ink to invest in, take a look at the latest kinds of tattoos in vogue for the year 2018.
Old School Tattoo Trends Are Back In
The trends that first emerged were called the Old School tattoo style. And, yes, it is always in centuries down the line. If you would like to do the traditional inking, you'll want to look at bold, defined lines with anything remotely nautical including ships, boats, anchors, and pirates.
Do you think the Old School trend and the macabre or gothic is your style? Then, you could consider themes like skeletons, krakens, chains, crossbones, dripping swords and daggers (a la Johny Depp!), and the like. Combine the tattoos with lots of black liners, dark makeup, leather and mesh, and chunky jewelry, a bit of piercing, and you have the perfect look to rock the night.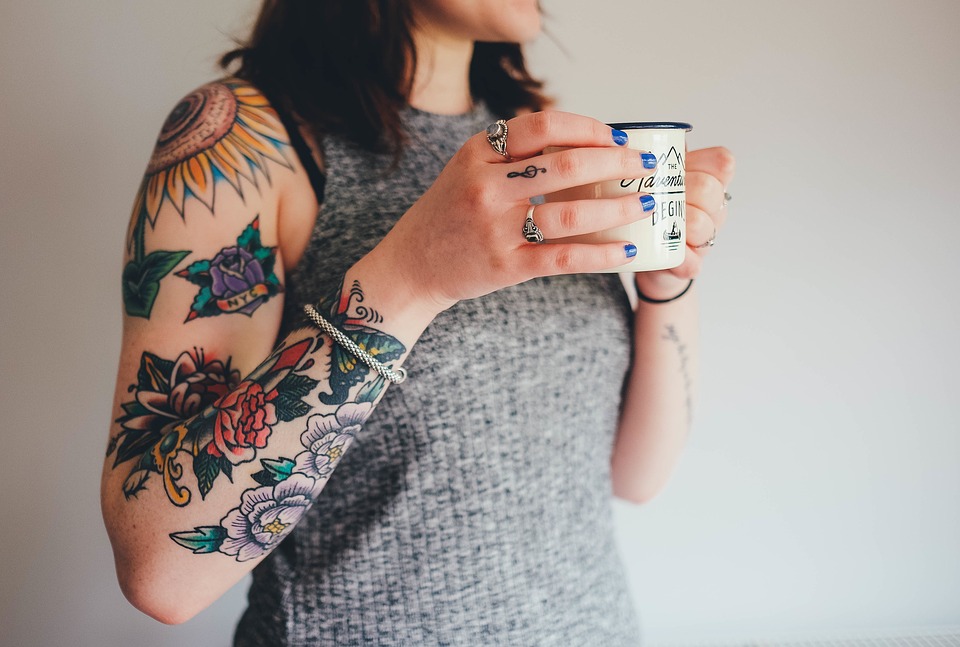 New School Tattoos Trends
The New School tattoo style first emerged in the 1970's and had the original blacks and reds, but artists now included a lot more pigmentation and of course, designs. Now, you could have your favorite cartoon characters, vampires, zombies, cute birds, butterflies, and even have your pet immortalized in ink on your skin.
If the New School tattoo is your choice, you'll find artists experimenting with shades of colors using your body as a canvas. Use a neatly defined caricature and fill it with bold colors or shades of pretty colors that peek out from the hem of your shorts, skirts, or sleeves. Or, maybe, from above the top of your knee-length boots.
Modern Watercolor Tattoo Trends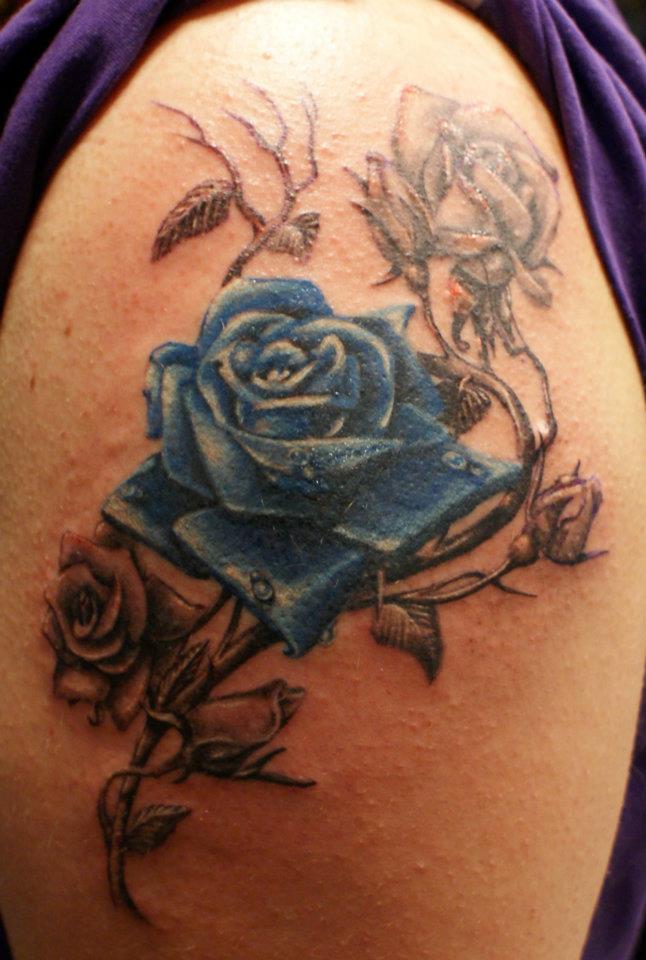 The modern-day watercolor tattoo styles are a complete contrast to the stark black and red themes of the old world. With these tattoos, you'll get a splash of colors without any outlines or borders to define them. Pick from a riot of pastel, bright, trendy colors that are fun and abstract. As your watercolor tattoo artist will tell you, there are many exciting variations in how you can choose to do this.
For instance, you could choose a splash of colors in any combination and place a bold black geometric or any other design on it. You can also get an image that shows through with color. But, with a combination of chaotic hues that is abstract and defined at the same time.
Neo-Traditional Tattoo Trends
The fun thing about the Neo Traditional Tattoo trends is that they let you play around with a combination of the Traditional Old School and New School styles. Get adventurous with compasses, wheels, mermaids, and other symbols. And, combine them with the brighter or softer colors of the new world. Like, say, sugar skulls, roses, hearts, thorns, and more. What to combine the ink art with? Anything goes!
Minimalistic Tattoos Trends

If you're the kind of person who can make a statement with just a touch, this tattoo trend is most definitely all you. Like the name suggests, you'll go with just a geometric design. And, that design has to be small that just hints at the adventurous, wild you hidden under the staid exterior. Combine the style with or without a color. Or, you could go for a coordinated pattern on a wrist and ankle. Try a slim line of flowers or just lines. Most artists like to do this in a single bold black color. But, you can play around with all the colors you want.
Have you always thought that tattoos were a form of inked self-expression? Well, there's a whole history and science behind it!! Go figure!